Pitching Health and Performance Seminar - December 5, 2010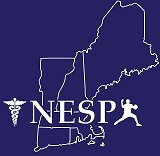 BSMPG along with Children's Hospital Boston, Division of Sports Medicine and New England Sports Partners were proud to present the 2010 Baseball Pitching and Health Performance Seminar December 5th at Children's Hospital, Boston MA.
Date: Sunday December 5, 2010
Location: Folkman Auditorium, Enders Building, 320 Longwood Ave. Children's Hospital, Boston MA
Agenda:
8:00 - 8:45 AM Registration
8:45 - 9:00 AM Introductions - Dr. Pierre D'Hemecourt
9:00 - 9:20 AM Dr. Pierre D'Hemecourt Upper Extremity Injuries In The Throwing Athlete
9:20 - 9:50 AM Claire McCarthy, Strengthening the Shoulders of Overhand Throwers
9:50 – 10:45 AM Dan India, 3 D Motion Capture; Benefits for determining injury prevention in overhand throwing
10:45 – 11:00 AM BREAK
11:00 – 12:00 AM Mike Boyle, Training Young Athletes
12:00 – 1:15 PM Dr. Tom House, S.T.A.T- Health and Performance for Baseball Pitchers
1:15 - 1:45 PM Question/Answer
1:45 PM Conclusion
Continuing Education: The Boston Sports Medicine and Performance Group is recognized by the Board of Certification, Inc. to offer 4 hours of continuing education for Certified Athletic Trainers. Provider Number P8108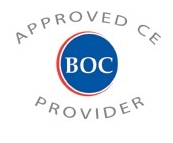 .
Seminar Speakers
Dr. Tom House
Considered the "Father of Modern Pitching Mechanics"
Topic: "S.T.A.T."
S - Screening Weak Links
T - Testing Athleticism
A - Assessing Movement Efficiencies
T - Training for Workloads
Tom has devoted a lifetime to research and instruction. Always on the path of discovery, Tom said in the early 90's that his biggest technique debate came from his earlier produced books and VHS tapes. Tom once said, "If I show up with last year's information I'm not needed!" Many criticized Tom in those years for changing his mind so much. Eager students did not. Baseball has a major league reputation for resisting change of any kind. Tom and a few of his early students, including at that time old pros like Nolan Ryan and Randy Johnson, broke that barrier. In addition to his mechanical focus, Tom's devotion to nutrition, conditioning, and video analysis has developed a method of instruction that has as its hallmark the term information retention. He has led a movement that focuses not merely on repetition of practice but players owning the information; a complete understanding of the fundamental concepts. A generation of new pitching coaches has become successful largely due to the work of Tom House.
Tom House created a need to know about pitching. Prior to his work, many assessed the problems of a pitcher from a series of assumptions. Tom relentlessly sought to bring people together to find the facts, explain the scientific and kinesthetic causes and effects, the truth as it was known at that time. As we know, science is in constant evolution. If we have learned anything from Dr. Tom House it is that we must continue to open ourselves to change. We owe it to our students to constantly learn.
Tom created the National Pitching Association (NPA), an organization devoted to clinical study and the education of pitchers, parents, and coaches to support … "non-professional baseball programs, (youth, Little League, college, etc.). Too many pitchers get injured thus limiting their opportunity to continue playing baseball. Many times the desire to win has superseded what is best for a young athlete's development and future potential.
Baseball continues to rely on conventional wisdom that has prevailed throughout its 100+ year history. From the pros to youth leagues, baseball is still reliant upon wisdom that has been handed down from generation to generation instead of taking advantage of the opportunity of advances in technology, nutrition, and conditioning. As a result, the Rod Dedeaux Baseball Research Institute (RDRBI), housed at the USC campus, takes advantage of over 40 years of research by Dr. Tom House and the National Pitching Association (NPA) to establish itself as the leader in the field of baseball research. While the NPA is focused primarily on pitchers, the underlying curriculum in the areas of conditioning, nutrition, and the mental/emotional side of the game will be the foundation on which the hitting and three-dimensional motion analysis of hitting, pitching and throwing mechanics will enable RDRBI to continue research originated at the NPA to identify high risk areas of injury, as well as improve body mechanics efficiency for optimum performance. The NPA is the vehicle by which the findings at RDRBI are disseminated to the baseball community.
Click HERE to view a demonstration by Tom House and the National Pitching Association (NPA) on the "Lift and Thrust Phase" during the pitching sequence.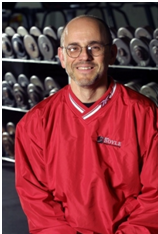 Mike Boyle
Topic: Training Young Athletes
Michael Boyle is one of the most sought after coaches and speakers in the area of performance training and athletic rehabilitation. In fact, Mike's client list reads like a Who's Who of athletic success in New England and across the country. Boyle has been involved in training and rehabilitation with a wide range of athletes, from stars in every major professional sport, to the US Women's Olympic teams in soccer and ice hockey. In addition Mike has served as a consultant to some of the top teams in the NFL, NHL, as well as numerous division one athletic programs.
Mike brings a depth and breadth of knowledge that is unmatched in the industry, with ten years of experience at the professional level and over twenty years at the collegiate level. Mike's work has been featured in the media on HBO RealSports, ESPN, CNNSI, as well as in Sports Illustrated and USA today. In both 2004 and 2005 Men's Journal named Boyle one of the top 100 trainers in the United States.
Mike's innovative series of live seminar DVD's have set a new standard for industry education. Functional Strength Coach Vol 1+2 and Advanced Program Design continue to get rave reviews. In addition Mike's two books have assisted in the education of literally thousands of coaches and trainers.
For more information on Mike Boyle please visit www.bodybyboyle.com.

Claire F. McCarthy PT, MS
Topic: Strenthening The Shoulders Of Overhead Throwers
Claire F. McCarthy PT, MS, DPT is a physical therapist at Children's Hospital Boston and Associate Professor at the MGH IHP. Between 1979 – 1984, she was a consultant to the Boston Red Sox Professional Baseball Organization. She has a particular interest in the prevention and care of injury in the young athlete with a focus on the upper extremity. Publications include:
Pappas AM, McCarthy CF, Diana R. Assessment of the athlete's shoulder and Pappas AM, McCarthy CF, Zawacki RM. Care and rehabilitation of the throwing shoulder. Both in Pappas AM, Waltzer J (eds) Upper Extremity Injuries in the Athlete. Churchill Livingston 1995
Presentations include:
'Biomechanics of Throwing' and 'Anatomy and Kinesiology of the Shoulder' Professional Baseball Team Trainers Conference, Seattle WA 1991
'Rehabilitation of Injuries in Pediatric Athletes' at APTA Annual Conference 1991
'Keys to Rehabilitation' at 2nd Annual Marino Lecture Symposium. 2006.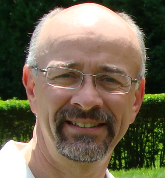 Dan India
Topic: 3 D motion capture; benefits for determining injury prevention in overhand throwing
The attendee will learn and see how 3D motion capture is currently used in the wide variety of medical sciences. Such applications will include: functional MRI, in-water biomechanics, equine, gait and sports biomechanics.
Qualisys Motion Systems – Vice President Medical Sciences – has over 20 years of experience in development, planning, equipping and training physicians, therapists and engineers on the use of 2D and 3D motion technology. Dan has provided guided hundreds of entities in setting up sports medicine, ergonomics testing, virtual reality, golf, baseball, gait analysis and orthopedic testing facilities.
Previously, he owned and operated a fitness management corporation that owned and operated corporate in house and commercial fitness center and physical therapy and work hardening facilities. Dan has consulted to over 100 corporations in the design, equipment and management of corporate fitness centers. He academic experiences include a MBA in Marketing from the Lake Forest Graduate School of Management, Master of Science in Biomehanics and Bachelor of Science in Applied Health Sciences from the University of Illinois, Urbana. Dan resides in Deerfield, IL and is married (Linda) and with two children Vince- Univ of Iowa '2011 and Stephanie – Univ of Iowa 2013.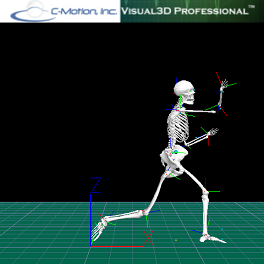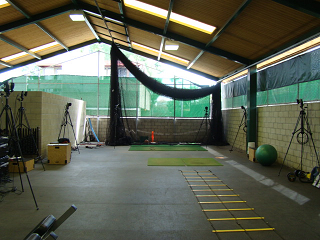 Watch Qualisys system by clicking HERE
Dan India can be reached at: dan.india@Qualisys.com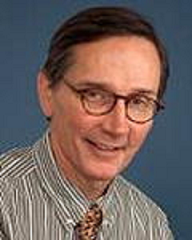 Dr. Pierre D'Hemecourt
Topic: Upper Extremity Injuries In The Throwing Athlete
Pierre d'Hemecourt, M.D., is the Director of Primary Care Sports Medicine at Children's Hospital Boston and a team physician for the NCAA Division I Boston College Eagles and is also the Co-Medical Chair for the Boston Marathon. He received his undergraduate degree from St. Josephs, PA, prior to obtaining his Medical Doctorate from Georgetown University School of Medicine. He then completed residencies in orthopedic surgery and emergency medicine at Georgetown University Hospital and Norfolk General Hospital, respectively. Dr. d'Hemecourt then completed a fellowship in Sports Medicine at Children's Hospital Boston.
He sees patient's with a wide variety of sports related problems, from concussions to back pain, and also specializes in pain management for patients using ultrasound guided injections and cutting edge techniques such as PRP (platelet-rich-plasma) injections. He is also heavily involved in The Running Clinic at Children's Hospital which is designed to prevent injuries in avid runners and was featured in a recent article in the magazine "Runner's World".
**SPEAKERS SUBJECT TO CHANGE DUE TO EMERGENCY**