Standing On The Shoulders Of Giants - Second Edition DVD's Now Available
Watch Highlights From This Second Edition Release here
Missed this summer's BSMPG seminar?
No Problem - We captured three additional lectures from this once in a lifetime seminar. Catch three more lectures from the 2011 "Standing On The Shoulders Of Giants" Summer Seminar.
This conference was held in Boston, MA on June 3rd and 4th, 2011
SET B - Included: 3 DVDs with 4 hours of Sports Medicine and Performance Information
Presentations by: Tom Myers - Intensive Track Lecture: Preparatory Countermoves and Proximal Initiation with Distal Delay: Applying the Anatomy Trains Concept to Body Acceleration, Cal Dietz : Triphasic Undulated Block Method of Human Development, Mark Toomey/Dr. John DiMuro : Behind the Screen - Fostering a Collaborative Relathionship with Medical and Fitness Professionals
Cost: $75 plus S&H
Please allow 2-4 weeks for shipping.
PURCHASE CONFERENCE DVDS via PAYPAL:

Cal Dietz
University of Minnesota
Topic: Triphasic Undulated Block Method of Human Development
Cal Dietz has been the Head Olympic Strength and Conditioning coach for numerous sports at the University of Minnesota since 2000. Since Dietz's return to Minnesota he has developed the Strength and Conditioning Programs and over seen the daily progress in Men's Hockey, Men's Basketball, Women's Hockey, Men's Golf, Men's Swimming, Track and Field, Baseball and Wrestling.
Also, during his time at the university help founded and chairs the Sport Biomechanics Interest Group with its purpose to explore the physiological and biomechanical aspects of advanced human performance encompassing the various aspects of kinesiology, biomechanics, neuro-mechanics and physics. Dietz is also a member of the Gender Equity Committee at the University of Minnesota and currently represents the University as a member of the Big Ten committee to develop performance enhancing policy for anabolic and ergogenic aids.
Prior to returning to Minnesota, Dietz was the strength coordinator at The University of Findlay, overseeing 26 men's and women's sports, in addition to coordinating the university's fitness center, coaching the offensive line with the football program and teaching strength and conditioning classes.
The Shelby, Ohio, native earned his bachelor's degree in physical education from the Findlay in 1996 and his master's degree from Minnesota in kinesiology in May, 2000. During his athletic career at Findlay, Dietz won three National team championships, two in football and one in wrestling. He was a two-time All-American in Football and won the NAIA National Duals MVP in wrestling.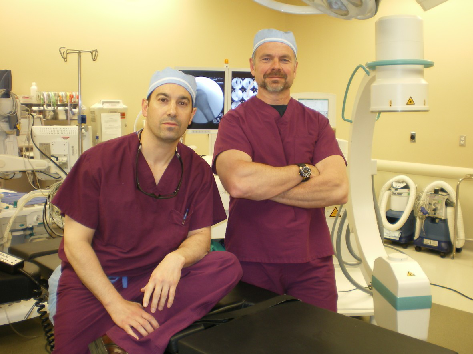 John M. DiMuro D.O., M.B.A.
Topic: Behind the Screen : Fostering a Collaborative Relationship with Medical and Fitness Professionals
Dr. DiMuro is a Board Certified Anesthesiologist and Pain Medicine expert who specializes in advanced interventional pain treatments for all types of pain conditions. He grew up in central New Jersey prior to attending medical and business school in Philadelphia. He has an M.B.A. in health care management from St. Joseph's University and completed his internship at the Tampa Bay Heart Institute. He was chief resident during his Anesthesiology residency at Georgetown University in Washington, D.C. prior to completing a pain medicine fellowship at the world-renowned Memorial Sloan-Kettering Cancer Center in New York City.

At this time, Dr. DiMuro serves as the Chief of Pain Medicine at Carson City/Lake Tahoe Medical Center and Sierra Surgery Hospital and was selected to serve on the Carson Tahoe Hospital Cancer Committee. He continues to work in private practice and lectures nationally for the Kimberly Clark Company.
Mark Toomey BS, CSCS
Mark Toomey is a fitness instructor from Reno, Nevada. He serves as a Subject Matter Expert (SME) in fitness and conditioning for the United States Navy and the United States Marine Corps. He is the Director of Operations for Dragon Door Publications, a producer of cutting edge material on strength and conditioning and is a Team Leader for the RKC, the first and largest entity specializing in kettlebell and body weight exercise instruction. Mark is an NSCA Certified Strength and Conditioning Specialist, a certified CK-FMS practitioner and certified Indian Club Instructor.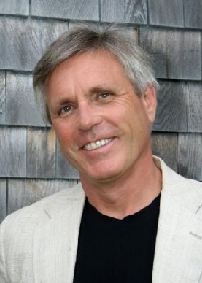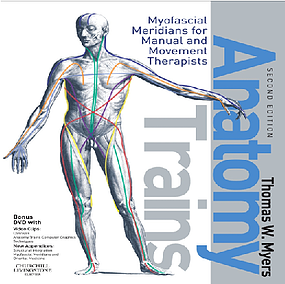 Thomas Myers
Intensive Track Topic: Preparatory Countermoves And Proximal Initiation With Distal Delay: Applying The Anatomy Trains Concept To Body Acceleration
Thomas Myers studied directly with Drs. Ida Rolf, Moshe Feldenkrais, and Buckminster Fuller. He has also studied less extensively with movement teachers Judith Aston, Emilie Conrad, and in the martial arts. His work is influenced by cranial, visceral, and intrinsic movement studies he made with European schools of osteopathy.
An inveterate traveler, Tom has practiced integrative manual therapy for over 30 years in a variety of clinical and cultural settings, including 10 years in London, and traveling practices in Hamburg, Rome, Nairobi, and Sydney, as well as a dozen locales in the US. He is a member of the International Association of Structural Integrators (IASI).
Author of Anatomy Trains(Elsevier 2001) and a set of supporting videos, Tom has also penned over 60 articles for trade magazines and journals on anatomy, soft tissue manipulation, and the social scourge of somatic alienation and loss of reliance on kinesthetic intelligence.
A certified Touch-in-Parenting instructor, Tom retains a strong interest in peri-natal issues relating to movement.
Living on the coast of Maine, Tom directs Kinesis, which conducts professional certification and continuing education courses worldwide.