Physical Therapists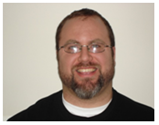 CHARLIE WEINGROFF
Charlie Weingroff DPT, ATC, CSCS, MARSOC, is currently the Director of Sports Therapy at CentraState Medical Center in Freehold, NJ as well as the Director of Clinical Education for Vibraflex Whole-Body Vibration and Andante Medical LP. Prior to returning to his home state of New Jersey in the Fall of 2006, Charlie was the Strength & Conditioning Coach and Assistant Athletic Trainer for the Philadelphia 76ers in the NBA. Among the highlights of his tenure in Philadelphia was being part of the medical staff that ranked 1st in the NBA in Player Games Missed in the 2005-06 season.
Through rehabbing patients, Charlie subscribes to a movement-based approach popularized by the works of Dr. Vladimir Janda, Dr. Shirley Sahrmann, and Gray Cook. In training athletes and clients, Charlie champions the principles of the Functional Movement Screen, Selective Functional Movement Asessment, and sound evidence-based training principles.
Aside from working with patients, athletes, and clients, Charlie is also under the bar himself. In 2007, he achieved AAPF Elite status at a body weight of 206 pounds with a total of 1915 pounds. His best powerlifting Summer League - making an NBA rostercompetition total is 800 squat, 510 bench press, and 605 dead lift.
Articles:
Summer League: Making an NBA Roster

PAUL CANAVAN
Northeastern University
Dr. Paul Canavan is an Assistant Professor in the Department of Physical Therapy and the Department of Athletic Training Education at Northeastern University in Boston, Massachusetts. He has been a practicing physical therapist, athletic trainer and certified strength and conditioning specialist for over 20 years. He is the editor and contributor to a book entitled "Rehabilitation in Sports Medicine: a comprehensive guide".
Paul has published many in many peer reviewed journals including Archives of Physical Medicine and Rehabilitation, Physical Therapy Journal and Journal of Strength and Conditioning Research. He has established an interdisciplinary working relationship between the Physical Therapy and Mechanical Engineering Departments resulting in several publications related to the lower extremity. Along with his research production, Paul has presented nationally and internationally on a variety of topics. Recently he presented at the World Confederation for Physical Therapy Conference held in Vancouver, B.C., Canada in June of 2007 and at the International Association of Physical Therapists working with Older People Conference in Istanbul, Turkey in November 2006. He has also presented at many sports medicine, rehabilitation and strength and conditioning conferences.Paul has also worked with a wide variety of patients of different ages as well as athletes from recreational, Olympic, and professional athletes.
Previously, Paul was the Director of Physical Therapy and Rehabilitation for the Center for Sports Medicine at the Pennsylvania State University in University Park, Pennsylvania. Paul brings his hands on experience and integrates evidence to bring to life and provide utility to the material that he teaches. He has lectured in a variety of courses with topics related to gait including Kinesiology, Motor Control, Therapeutic Exercise, and Strength and Conditioning. Along with his research and teaching, Paul has served as Chair of the Bouve College Research Committee in 2006-7, several physical therapy department committees, and served as Chair on the Bouve College Faculty Council 2008-9.
Articles:
Anterior Knee Pain in the Basketball Athlete

NICO BERG
Lynn Valley Orthopaedic & Sports Physiotherapy
Nico is co-owner of Lynn Valley Orthopaedic and Sports Physiotherapy in North Vancouver, British Columbia Canadaa, and has worked in a several sports medicine clinics in Vancouver and Whistler since he completed a Master in Physiotherapy Studies at the University of Queensland in 2000.
Nico has a successful sports medicine practice and has worked with professional athletes from the NFL, NHL and NBA. He is known for his treatment of difficult pelvic injuries requiring core rehabilitation. He has been involved in teaching several courses including the Hard Core Strength program with Alex McKechnie, physiotherapist for the NBA's Los Angeles Lakers and a specialist in core rehabilitation. Nico co-founded P2 Sports with four other physiotherapists to provide expert training on athletic injury prevention and performance enhancement. While down under, Nico studied with Dr. Gwen Jull, Dr. Carol Richardson and Dr. Paul Hodges, prominent physiotherapists known for their research in core rehabilitation.
Nico played professional soccer for years with the Vancouver 86ers/Whitecaps and has been a member of the Canadian youth soccer teams. He completed his Bachelors of Science (Physical Therapy) degree at the University of British Columbia in 1997 as well as his CSCS (Certified Strength and Conditioning Specialist) certification and was a certified trainer for several years.