The 2015 CATAPULT Performance Directors Meeting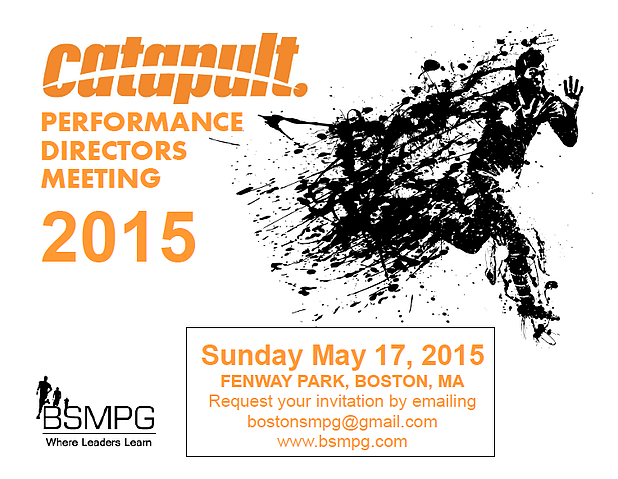 Mission of the BSMPG Performance Director Meeting: To provide the leaders in performance training and medical oversight an opportunity to engage with leaders of similar attitude, vision, and entrepreneurial spirit, while pursuing innovative strategies in performance methodology.
Special thanks to Leaders in Performance Training who made this event happen: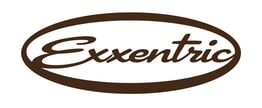 A welcome message from the Executive Director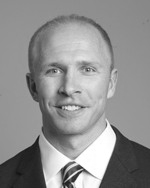 I am very pleased to introduce the second annual CATAPULT Performance Directors Meeting for high performance leaders by the Boston Sports Medicine and Performance Group. The event is designed to equip participants with the skills to strengthen the impact of their leadership approach, while providing access to, and insight into the most innovative methods and professionals from across the globe in the area of human performance.
As a human performance development organization, BSMPG places much emphasis on knowledge transfer, skills development, and effective facilitation, for all professionals involved in the care and performance training of athletes around the world. This program draws extensively on BSMPG's and CATAPULT's active network of renowned international experts and practitioners who have a wealth of academic and practical experience. This ensures that real-world examples, which facilitate experiential learning, are integrated into this one day event. These experts not only provide the basic content and documentation, but also work closely with BSMPG to strengthen the pedagogical and practical aspects of the performance training and methodology. We are certain that the insights gained will stay with each participant throughout their career.
We look forward to seeing you in May.
Arthur Horne
Executive Director, BSMPG
Agenda and Details
Date: Sunday following BSMPG Summer Seminar 2015
Location: Boston, MA
Invitations & Enquiries: This is an invite-only event. If you are interested in joining the leaders in performance training and medicine for a day of interaction, debate, and real insight, then please send an email expressing your interest in this limited capacity event to bostonsmpg@gmail.com.
Registration Fee: $699.00
Please include the following information in your email.
First Name:
Last Name:
Email:
Position:
Organization:
Contact Phone Number:
Additional Comments (Optional):

*Please note: The BSMPG Performance Director's Meeting is an invitation-only event and is limited to the top senior professionals in order to maintain the quality and relevance of attendees. An invitation to the "BSMPG Performance Director's Meeting" is at the sole discretion of the organizers and the team of advisors.
Agenda:
8:00 – 8:10 WELCOME – Art Horne
8:10 – 8:40 CULTURE / WINNING: Why Culture Matters – Katie Burke
8:40 – 9:10 CULTURE / WINNING: Building a Culture of Winning – From Worst to First – Mike Boyle
9:10 – 9:40 CULTURE / WINNING: Sustaining a Championship Mindset – Erik Helland
9:40 - 10:00 CULTURE / WINNING: Panel Q &A – Katie Burke, Mike Boyle, Erik Helland
10:00 – 10:20 COFFEE BREAK
10:20 -11:00 GRIT: Building Grit - Lauren Eskreis-Winkler
11:00 – 11:45 DATA: Talent Development: The Evidence-Practice Gap – Al Smith
11:45 – 1:00 LUNCH
1:00 – 1:45 DATA: Identifying Optimal Running Volumes; Preparations for Team Sports - Derek Hansen
1:45 – 2:30 DATA: Player Monitoring for Peak Performance – Steve Tashjian
2:30 – 2:45 DATA: Panel Q & A (Al Smith, Steve Tashjian, and Roman Fomin)
2:45 – 3:00 BREAK
3:00 – 3:30 MANAGEMENT: Bridging the Medical-Performance Gap – Robert Panariello
3:30 – 4:00 MANAGEMENT: Mike Zarren, Boston Celtics
4:00 - 4:15/30 MANAGEMENT: Panel Q & A
4:30 - 6:00 COCKTAIL HOUR – FENWAY PARK – sponsored by

Program Organizers and Speakers - 2015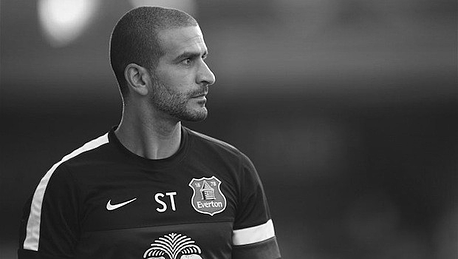 Steve Tashjian
Topic: Player Monitoring for Peak Performance
Tashjian joins the Crew from Barclays Premier League side Everton Football Club, where he served for five years as the Head of Sports Science and Conditioning and Director of End Stage Rehabilitation. During his time at Everton, Tashjian became well known for his innovative approach to player monitoring and performance development. While serving the club, Everton never finished outside the top eight Premiership positions, qualifying in 2009-2010 for the UEFA Europa League, appearing in the 2011-2012 FA Cup semifinal and finishing fifth in the Premier League in 2013-2014. During his tenure, Tashjian worked with a list of elite players including Tim Howard, Landon Donovan, Tim Cahill, Louis Saha, Phil Neville, Steven Pienaar, Romelu Lukaku and Leighton Baines.
From 2007 to 2009, Tashjian served as Assistant Coach and Head of Fitness, Director of End Stage Rehabilitation and Reconditioning with the Crew. He was a part of Sigi Schmid's staff that led the Black & Gold to Columbus' first professional championship with the 2008 MLS Cup squad, and was a part of back-to-back Supporters' Shield wins in 2008 and 2009 in addition to the club's 2009 CONCACAF Champions League Quarterfinal berth.
Tashjian's clinical experience began in 2002 as Physical Therapist and Strength and Conditioning Coach in Pasadena, California at the Competitive Athlete Training Zone (CATZ), assisting with the off-season training program for the LA Galaxy. In 2003, he left his position with CATZ to become Co-Owner and Director of Athletic Performance at Rehab United Physical Therapy and Sports Performance Center in San Diego, California, working with elite amateur, Olympic and professional athletes from multiple sports.
As an Assistant Coach, Head of Fitness and later a consultant for Azusa Pacific University from 2006-2008, he helped the university to a 2007 NAIA Men's Soccer National Championship as well as runner-up honors with the women in 2007 and the men in 2006.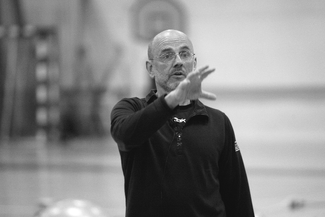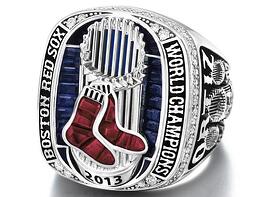 MIKE BOYLE
Topic: Worst to First - Developing a Culture of Winning
Michael Boyle is known internationally for his pioneering work in the field of Strength & Conditioning and is regarded as one of the top experts in the area for Sports Performance Training. He has made his mark on the industry over the past 30 years with an impressive following of professional athletes, from the US Women's Olympic teams in Soccer and Ice Hockey to the Boston Bruins, Boston Breakers, New England Revolution, and most recently the Boston Red Sox. His client list over the years reads like a Who's Who of athletic success in New England and across the country including legendary Boston names such as Nomar Garciaparra, Cam Neely, and Ray Bourque.
In 2012, Michael was selected to become part of the Boston Red Sox coaching staff, acting as a strength and conditioning consultant for the team.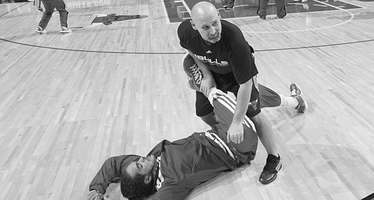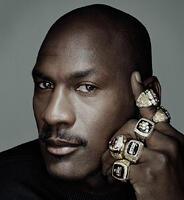 ERIK HELLAND
Topic: Sustaining a Championship Mindset
Erik Helland enters his second year as Wisconsin's men's basketball strength and conditioning coach in 2014-15. In his first season, the Badgers posted the third, 30-win season in school history advancing to the 2014 Final Four.
Helland, who has served on the Chicago Bulls strength and conditioning staff since 1988 and the head strength coach since 2001, has over two decades of experience as a certified National Strength and Conditioning specialist and level I USA Weightlifting coach.
Helland's tenure with the Bulls included six NBA championships, including a pair of three-peats, and an NBA record 72 regular-season wins in 1995-96.
Following 13 seasons as an assistant, Helland took over the reins of the strength program in 2001, where his duties included conducting some of the most comprehensive testing protocols in the NBA, assisting in pre-NBA Draft workouts and NBA free agent assessments.
Helland has consulted with numerous college and professional strength and conditioning programs, and has worked extensively with athletes from the NFL and European Basketball Leagues, as well as professional, collegiate and high school athletes from nearly every sport.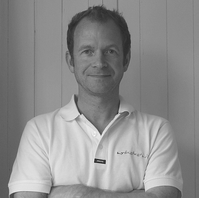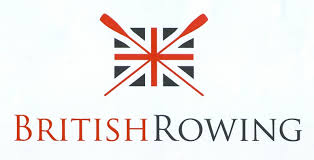 AL SMITH
Topic:
Talent Development: The Evidence-Practice Gap
Al Smith is an experienced performance systems consultant who has performed a variety of roles in the UK Sport World Class system. Following an early career as a clinical scientist in the NHS, Al spent two Olympic cycles with the GB Rowing Team establishing a sports science support service that grew from a single-handed car boot operation to a programme that operated as an integral aspect of the preparation of athletes for major championship performance at both development and senior level. He then moved into a system wide role as a training science consultant with the UK Sport Research and Innovation Team, exploring the individualization and optimization of training practices and delivering scientific performance solutions to a wide range of Olympic sports. A subsequent role as Head of Talent Science at the English Institute of Sport involved a shift in focus to assist Olympic and Paralympic sports with the development of their performance pathways for future champions. Having experienced a multitude of challenges faced by sports in implementing evidence based practices for athlete development, Al now offers consultancy services to help stakeholders across the sporting landscape incorporate emerging evidence for a holistic view of athlete development into their performance systems.

ROBERT PANARIELLO
Topic: Bridging the Medical-Performance Gap
Rob is a graduate of Ithaca College with a B.S. in both Physical Therapy and Physical Education/Athletic Training. He also holds a Masters Degree in Exercise Physiology from Queens College. He is a licensed Physical Therapist, NATA Certified Athletic Trainer and NSCA Certified Strength and Conditioning Specialist. Rob has more than 30 years in the field of Athletic Training Sports Rehabilitation and Athletic Performance.
Rob has studied the science of strength and conditioning in the former East Germany, Soviet Union and Bulgaria. His experience includes 10 years (1986 – 1995) as the Head Strength and Conditioning Coach at St. John's University, the World League of American Football's NY/NJ Knights (1991) and the WUSA NY POWER Women's Professional Soccer League, (2001-2002). He serves as a consultant to many NFL, NBA and University teams and strength coaches.
He is nationally renowned in the field of Sports Medicine Rehabilitation and Strength and Conditioning. Rob lectures nationally on these topics and has over 60 peer reviewed publications.
Rob received the prestigious National Strength and Conditioning Association President's Award in 1998 and is in the USA Strength and Conditioning Coaches Hall of Fame.
Katie Burke
Topic: Why Culture Matters
Katie Burke is the Director of Talent and Culture for HubSpot, a rapidly growing software company in Cambridge, MA, whose innovative approach to culture (including unlimited vacation and a commitment to employee transparnecy) has garnered global attention and media coverage. Prior to joining HubSpot, Katie ran marketing for Athletes' Performance and Core Performance (now EXOS), overseeing the launch of the company's corporate wellness business and quarterbacking branding, field marketing, public relations, and field marketing for one of the top global brands in performance. Katie has an MBA from MIT's Sloan School of Management and a B.A. from Bates College.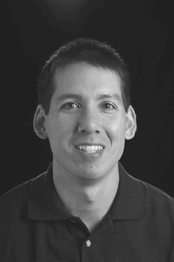 DEREK HANSEN
Topic: Identifying Optimal Running Volumes for In-Season and Off-Season Preparations for Team Sports
Derek M. Hansen is a sports performance consultant based out of Vancouver, B.C., Canada. He currently works as the Director of Athletic Performance at Simon Fraser University. He has worked extensively with coaches and athletes from all levels of high performance including the NBA, NFL, NHL, MLB, CFL and the NCAA. His involvement with Olympic athletes, coaches and teams includes sports such as Track and Field, Speed Skating, Softball, Bobsleigh and Field Hockey, with many of these athletes having won Olympic medals and achieved world record performances.
Derek's specific areas of expertise include speed development, electrical muscle stimulation for performance, tapering and recovery, and hamstring rehabilitation. Two significant influences in the development of his approach have been Charlie Francis and Al Vermeil. Derek worked closely with Coach Francis from 2001 to 2010, providing coaching to elite athletes and developing Charlie's educational materials for on-line presentation and seminar delivery. Coach Vermeil has also been a steady source of mentorship to Derek from 2002 to the present day, providing insight into all areas of athlete performance.
When not coaching, Derek is a course conductor with the Canadian National Coaching Certification Program in the areas of Physical Preparation, Recovery & Regeneration and Sport Biomechanics. He has developed a broad series of electrical muscle stimulation protocols for Globus Sport and Health Technologies, known as the SpeedCoach, that integrates EMS programming with conventional training to enhance speed performance. Derek also runs a highly successful Strength and Conditioning apprenticeship program that places young coaches in jobs all over the world.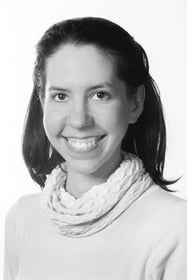 Lauren Eskreis-Winkler
Topic: Building Grit
Lauren Eskreis-Winkler is a PhD candidate at the University of Pennsylvania. In collaboration with Dr. Angela Duckworth, her research advisor, she has spent the past four years developing and testing grit interventions. These interventions aim to build grit in individuals who need it most -- struggling athletes, students in grade school, sales representatives at risk of dropping out, and community college students on probation. In her presentation, she will discuss a variety of grit-building techniques and their relevance to athletes in particular.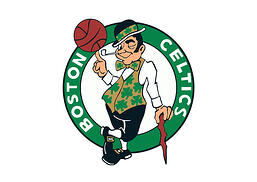 Michael Zarren
Topic: Management
A lifelong Celtics fan and season ticket holder, Michael Zarren is now the Celtics' Assistant General Manager and Team Counsel. Now in his tenth year with the team after starting as an unpaid intern, Zarren is widely recognized as one of the leaders in the field of advanced statistical analysis of basketball players and teams, and is an important part of the team's strategic planning and player personnel evaluation processes. Zarren is also the team's salary cap expert and lead in-house counsel (for both basketball and business-side issues), and is responsible for the development of new technologies for team use, including the team's best-in-class statistical database and video archive/delivery system.
A graduate of Harvard Law School (where he served as editor-in-chief of the Harvard Journal of Law and Technology) and of the University of Chicago, Zarren has also served as a law clerk on the United States Court of Appeals for the Sixth Circuit. Zarren was also previously a management consultant for Fortune 500 firms across a wide variety of industries. A native of Swampscott, Zarren is a member of the bars of New York and Massachusetts and of the Board of Overseers of The Waring School.
See you back in 2016 - Stay tuned for details.