Basketball Experts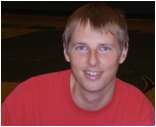 BRIAN MCCORMICK
Founder, Youth Basketball Coaching Association
Performance Director, Train for Hoops
McCormick is a basketball coach, trainer and author. He coached the Visby Ladies in the Swedish Damligan (women's pro league) and UCD Marian in Ireland's Men's SuperLeague. He also has coached youth, AAU, and high school teams and assisted at the junior college and college levels in California. As a coach and clinician, he has traveled to Canada, China, Greece, Macedonia, Morocco, South Africa and Trinidad & Tobago to direct camps or speak at clinics.

McCormick is a certified strength coach through National Strength & Conditioning Association (CSCS), National Academy of Sports Medicine (PES) and USA Weightlifting (SPC).

As the Performance Director for Train for Hoops, McCormick wrote a year-round periodized general strength training and off-season skill development program for youth and high school players and maintains a blog that covers all areas of player development.

After publishing Cross Over: The New Model of Youth Basketball Development in 2006, he founded the Youth Basketball Coaching Association to create a certification and coach education curriculum for volunteer youth basketball coaches.
McCormick also transformed another of his nine books, Developing Basketball Intelligence, into a developmental league, Playmakers Basketball Development League, which operates in more than six states in 2010.
McCormick lives in Irvine where he works as a personal train at the U.C. Irvine Recreation Center, trains local high school basketball players and writes the free weekly Hard2Guard Player Development Newsletters. To subscribe, email hard2guardinc@yahoo.com or follow Brian on twitter @brianmccormick.
Articles:
Play Multiple Sports to Build Athleticism
Core Stability and Basketball Training
ACL Review: Teaching The Jump Stop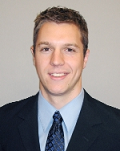 STEVE SCALZI
Steve Scalzi is in his fifth season as the director of basketball operations at Northeastern. Scalzi coordinates all of the team's travel arrangements and is responsible for managing the film exchange for scouting and recruiting purposes. He also assists with NCAA compliance and aides in the on-campus recruiting. When coaching vacancies occur, Scalzi helps out the Northeastern recruiting effort on the road.
A 2006 graduate of Boston College, Scalzi spent three seasons as a student assistant on the Eagles staff, working closely with coach Bill Coen. In those three seasons, the Eagles won 77 games and one Big East regular season title and also reached the finals of the ACC Tournament. Scalzi was instrumental in converting the Eagles' video operations into a digital format and aided the coaching staff in running individual player workout sessions. He was also awarded the Mary Kaye Waldron Award for outstanding dedication to Boston College basketball.
Scalzi was a four-year varsity player and three-time captain at Brewster High School in Brewster, N.Y. He holds a dual bachelor's degree from Boston College in History and Human Development and earned his master's degree in Corporate Leadership and Organizational Communications from Northeastern University.
Scalzi resides in downtown Boston with his wife Krystal and can be reached via email: s.scalzi@neu.edu
Articles:
Training With The Game In Mind