Sports Medicine and Rehabilitation Speaker Set - BSMPG 2013


BILL KNOWLES
iSPORT Training
Lecture Topic: A CENTRAL Approach for Hip Reconditioning
SPONSORED BY:
Note: Bill Knowles and Dr. Mark Lindsay will be presenting together for 2-1 hour presentation blocks back-to-back. Lecture two will be a continuation of the first lecture and NOT the same lecture twice.
Athletic Development Coach and Sports Rehabilitation Specialist
Certified Athletic Trainer, Certified Strength and Conditioning Specialist
Experience:
• 21 years professional experience working with World-class, Olympic, Professional, Elite, & Nationally ranked athletes from around the world.
• Professional and World-Class sports include: Soccer (football), Rugby Union, Ice Hockey, Basketball, Football, Aussie Rules Football, Golf, Alpine and Freestyle Mogul Skiing, Snowboarding and Swimming
•Former Head Athletic Trainer and Director of Strength and Conditioning at Burke Mountain Academy (Vermont, USA) for 12 years. BMA is recognized historically as the best youth sports academy in the world for alpine ski racing.
The list of Olympic, World Cup, and World Junior success is unparallel in the Unites States and worldwide.
• Author of numerous articles on injury prevention and performance training in ski publications, strength and conditioning magazines and health journals.
• Featured speaker dozens of times around the United States, Canada, England and Scotland on topics related to injury reduction programs, rehabilitation/reconditioning, and performance training for all types of athletes.
For the past 21 years Bill Knowles has been working with elite level athletes from around the world. As a sports rehabilitation specialist, Bill has helped Professional and Olympic level athletes recover from season ending and career threatening injuries. His energy and enthusiasm keeps every training session educational and fresh, while his unique experiences allows a creative approach to address any injury situation. Bill's rehab philosophy allows each athlete the opportunity to express their inherent athletic ability quickly following injury or surgery. This mean the "down time" is minimal and the athlete stays very active and motivated.
After receiving his education at Cortland State College in New York, Bill began his career at the world renowned sports academy for Alpine and Nordic ski racing; Burke Mountain Academy. As the Head Athletic Trainer and Performance Director Bill took care of countless knee injuries and developed his skills that began to attract world-class ski racers from Europe and North America. Since then athletes from England, Scotland, Ireland, and Australia have visited Bill in Killington, Vermont. Bill has also traveled extensively working with and visiting many of the top sports clubs in the world.
This success has evolved to designing and implementing rehab and performance programs that have placed athletes back into the English Premiership and Championship Football Leagues, The Rugby World Cup and Premiership Squads, Baseball World Series, Winter Olympic podiums and X-Game podiums.
As a former collegiate soccer player, ski racer, and coach, Bill delivers his training programs they way an athlete understands and respects.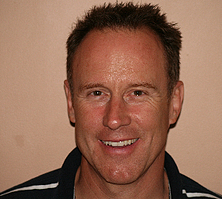 DR. MARK LINDSAY, BSc., D.C.
Lindsay Sports Therapy
SPONSORED BY: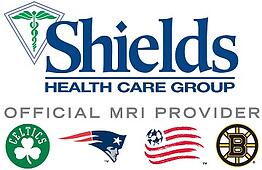 Topic: A CENTRAL Approach for Hip Reconditioning
Note: Dr. Mark Lindsay and Bill Knowles will be presenting together for 2-1 hour presentation blocks back-to-back. Lecture two will be a continuation of the first lecture and NOT the same lecture twice.
A world-renowned chiropractor and soft tissue specialist, Dr. Mark Lindsay is one of the most sought after therapists amongst professional, world and Olympic athletes.
Dr. Lindsay was named to the Canadian Olympic Committee medical team as a doctor and soft tissue therapist at six Olympic Games, including France (1992), Norway (1994), USA (1996), Japan (1998) and Australia (2000) and Canada (2010), working closely with Short Track Speed Skating Team, Bobsleigh Canada, Alpine Canada and Athletics Canada and Skate Canada. Mark also travelled as team doctor with the Short Track Speed Skating Team to the World Championships in Korea, China, USA, and England; Bobsleigh Canada to the World Championships in Austria and Germany; and Alpine Canada to the World Championship in USA, Italy and Spain. Dr. Lindsay was team doctor for Athletics Canada at the World Championships in Sweden, Spain, Greece and Canada, the Commonwealth Games in Canada, and the Goodwill Games in the United States.
Dr. Lindsay has been recognized for his outstanding work in the area of sports chiropractic when, in 1996, he was named "Outstanding Field Doctor" by the Canadian Chiropractic Sports Fellowship. This prestigious award was presented to Dr. Lindsay following his work with the double gold medalist; Olympic and World champion Donovan Bailey. Bailey set an Olympic and World record in the 100 meters at the Olympic games in Atlanta, Georgia, putting sports chiropractic on the world stage. During these same Olympic games, Mark worked closely with the Canadian men's Olympic Relay Team who also won gold in the 4 x 100 meter relay.
Dr. Lindsay's work has brought him around the world, consulting extensively with international and professional teams including NFL teams: the Oakland Raiders, Denver Broncos, Cleveland Browns, Indianapolis Colts; NHL teams: Toronto Maple Leafs, Ottawa Senators, Pittsburgh Penguins, Dallas Stars, Tampa Bay Lighting, the Columbus Blue Jackets; MLB teams: New York Yankees and with the Swedish National Soccer Team at the 2008 Euro Cup.
Dr. Lindsay is currently consulting with NFL, NHL and MLB players and teams and published his first book entitled: FASCIA – Clinical Applications for Health and Human Performance.
As the President of Lindsay Sports Therapy Inc., Dr. Lindsay runs a private practice and consulting business in Ontario, Canada. He is married to Kate Pace Lindsay, a three-time Olympian, World Champion and World Cup double Gold Medalist in Alpine Skiing and 1994 Canadian Female Athlete of the Year.
Mark received his Doctorate of Chiropractic from Palmer Chiropractic College and his Bachelor of Science in Kinesiology from the University of Guelph. He is a Certified Active Release Techniques Instructor and Provider and is completing his Masters of Neurological Science in the Clinical Neuroscience Program through the Carrick Institute for Graduate Studies and was appointed as an Assistant Clinical Professor in the Department of Surgery, Faculty of Health Sciences at McMaster University.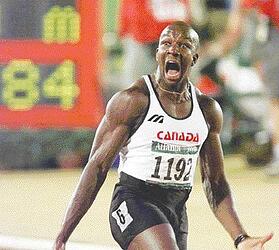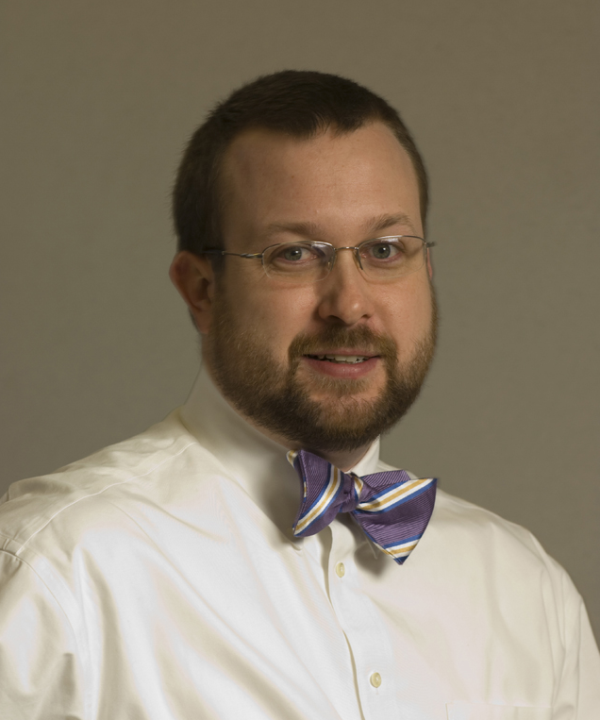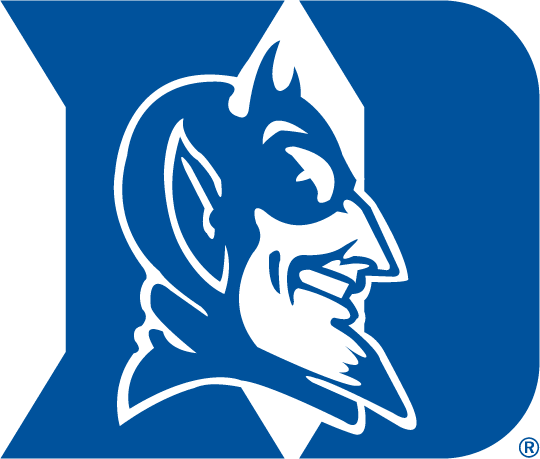 DR. ROBERT BUTLER
Duke University
Topic: Improving Athlete Durability Following ACL Reconstruction: Building From The Ground Up
SPONSORED BY:
Robert Butler, DPT, PhD is currently an Assistant Professor of Physical Therapy at Duke University and a Clinical Researcher for Duke Health Systems. Previously, he received his Bachelor of Science degree in Biology from Marietta College in 1999 and his Master of Science degree in Movement Science with a concentration in Biomechanics from Springfield College in 2001. He then received his PhD in Biomechanics and Movement Science from the University of Delaware in 2005. Following his PhD study, he completed a post-doc at the University of North Carolina at Chapel Hill before completing my DPT at the University of Evansville.
Dr. Butler's research has focused on the role of functional movement outcomes in identifying and addressing movement dysfunction as it relates to reducing injury risk, improving therapeutic outcomes, and reducing the rate of joint degeneration. He has presented abstracts at multiple national and international conferences and has a number of published of manuscripts in rehabilitation and biomechanical journals. Dr. Butler serves as a movement based outcomes consultant for a number of orthopedic and sports medicine groups nationally and internationally in populations ranging across the lifespan.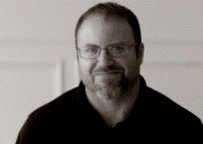 CHARLIE WEINGROFF, DPT, ATC, CSCS
Topic: Neurodevelopmental Sequence and Rehab/Training
SPONSORED BY:

Charlie is a Doctor of Physical Therapy, a Certified Athletic Trainer, and a Certified Strength and Conditioning Specialist. He was most recently the Director of Physical Performance and Resiliency and Lead Physical Therapist for the United States Marines Corps Special Operations Command in Camp Lejeune, NC. He is also Director of Clinical Education for the Vibraflex Whole-Body Vibration and Andante Medical, the makers of the SmartStep, mobile force plate. He graduated from Ursinus College with a degree in Exercise and Sports Science in 1996, and went on to earn an MSPT in 1999 and DPT in 2010 from the University of Medicine and Dentistry of New Jersey.
Prior to returning to his home state of New Jersey in the Fall of 2006 after 12 seasons of professional basketball, he was the Head Strength & Conditioning Coach and Assistant Athletic Trainer for the Philadelphia 76ers in the NBA. Among the highlights of his tenure in Philadelphia was being part of the medical staff that ranked 1st in the NBA in Player Missed Games in the 2005-06 season.
Through rehabbing patients, he subscribes to a movement-based approach popularized by the works of Dr. Vladimir Janda, Dr. Shirley Sahrmann, Dr. Stuart McGill, and Gray Cook. In training athletes and clients, he champions the principles of the Functional Movement Screen and sound, evidence-based training principles. Some of the methodologies Charlie is formally trained in include DNS, ART, Dry Needling, Graston, FMS/SFMA, and the RKC.
Aside from working with patients, athletes and clients, he is also under the bar himself. In 2007, he achieved AAPF Elite status in the 220 weight class with a total of 1915 pounds. His best powerlifting competition total is 800 squat, 510 bench press and 605 deadlift.
Currently Charlie is training and rehabbing clients of all types at Drive495 in Manhattan, NYC and Fit For Life in Marlboro, NJ.
Charlie lives with his wife, Kristen, and dog, Rumble, in NJ.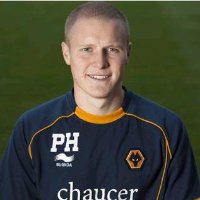 PHIL HAYWARD
Head of Medical Department
Wolverhampton Wanderers Football Club in England's Football League Championship
Topic: The Sporting Hip and Groin - A Physiotherapists Perspective
SPONSORED BY:


Phil Hayward is currently the Head of Medical Department at Wolverhampton Wanderers Football Club in England's Football League Championship. He has worked in Wolverhampton for 5 years having previously spent 2 years with The Academy at Bolton Wanderers Football Club and in Rugby League at Oldham Rugby League Football Club.
He is currently writing up his thesis entitled 'EMG analysis of the vastus lateralis pre and post inhibitory taping' for the Master's Degree in Manual Therapy at the University of Coventry where he also acts as visiting lecturer for their post graduate programmes. He completed his undergraduate studies at Manchester School of Physiotherapy.
Phil holds a Post-graduate Diploma in Manual Therapy and is a member of the MACP. He has a special interest in management of hip and groin injuries in elite athletes.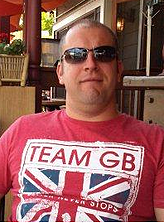 JON LOWTHER
Sponsored by:

Topic: The Science of Breathing
This lecture begins with the basic principles of breathing during exercise to outlining the most complex physiology mechanisms that the work of breathing undergoes during exercise. Discussing general misconceptions of respiration during exercise to the unravelling of the most uptodate thinking on how and why breathing is a limiting factor. A discussion on the training methodology on the respiratory muscles and how best to apply it to your sport.
Jon is POWERbreathe International Ltd.'s (PBI) specialist in Performance Sports / Sports Science & Healthcare/Medical products and markets, having spent over 6 years working with Human Performance / Sports Scientists, Academics, Professional Sports Coaches and leading Fitness Trainers at our sister company HaB International Ltd (HaB) a leading supplier to sports professionals, sporting institutions and fitness consumer markets in the UK and Internationally
Jon has gained great knowledge in the field of Inspiratory Muscle Training (IMT) and Better Breathing, Respiratory Care i.e. Jon is also actively involved in helping to launch new and innovative ideas into the global Healthcare and Medical sectors, resulting in a significant increased demand to present and demonstrate POWERbreathe IMT and Better Breathing products to respiratory/pulmonary departments, consultants, doctors, nurses, physiotherapists and medical organisations in regards to how they should implement Inspiratory Muscle Training and mucus clearance with POWERbreathe into their COPD and other healthcare programs.
Over the past 22 years HaB has become recognised as the UK's leading supplier of Innovative, Quality and Category Leading Sports, Fitness and Human Performance Testing, Monitoring and Training equipment and services sourced from around the World. This has also led to Jon gaining extensive experience working with UK's leading professionals at Universities, Sports Teams for example: the English Institute of Sport, Team GB and England Cricket amd most of the English Premier Soccer Clubs.
**Speakers are subject to change due to an emergency