BSMPG 2012 Basketball Specific Training Symposium
BSMPG is proud to announce the 2012 Basketball Specific Training Symposium speaker set. Be sure to save the date for May 19/20 in Boston as these speakers join Craig Liebenson, Dr. Chris Powers, Alan Grodin, Bill Knowles, Irving "Boo" Schexnayder and many others for an event that you won't want to miss.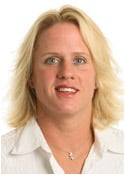 SPONSORED BY: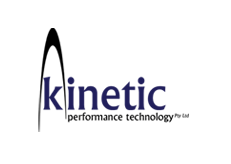 ANDREA HUDY
University of Kansas
Topic: An Overview of Kansas Basketball Strength & Conditioning
Andrea Hudy joined the Kansas staff as the Associate Director of Strength and Conditioning in September 2004. She was promoted to Assistant Athletics Director for Sport Performance in July 2008. Since her arrival Hudy has handled the strength and conditioning responsibilities for the Kansas Basketball.
Hudy came to Kansas after nine and a half years at the University of Connecticut, where she worked closely with the Huskies' national champion men's and women's basketball teams. In all, Hudy was part of eight national championship teams while at Connecticut - two men's basketball; five women's basketball; and one men's soccer.
Including the seven Jayhawks that have been drafted in the NBA, she has worked with 25 former student-athletes who went on to play in the NBA. A native of Huntingdon, Pa., Hudy was a four-year letterwinner in volleyball at Maryland where she graduated in 1994. Her freshman season at Maryland, she was a member of the 1990 ACC volleyball championship team.
Hudy earned her Bachelor of Science degree in Kinesiology at Maryland and her Masters in Sport Biomechanics from Connecticut. She is a certified strength and conditioning specialist by the National Strength and Conditioning Association and a USAW Level I Coach.

Andrea Hudy has worked with 25 NBA players (current and former)
Cole Aldrich, Kansas
Ray Allen, UConn
Rashad Anderson, UConn
Hilton Armstrong, UConn
Darrell Arthur, Kansas
Josh Boone, UConn
Denham Brown, UConn
Scott Burrell, UConn
Caron Butler, UConn
Mario Chalmers, Kansas
Sherron Collins, Kansas
Khalid El-Amin, UConn
Rudy Gay, UConn
Ben Gordon, UConn
Richard Hamilton, UConn Xavier Henry, Kansas
Darnell Jackson, Kansas
Travis Knight, UConn
Keith Langford, Kansas
Donny Marshall, UConn
Aaron Miles, Kansas
Emeka Okafor, UConn
Brandon Rush, Kansas
Wayne Simien, Kansas
Charlie Villanueva, UConn
Jake Voskuhl, UConn
Marcus Williams, UConn
Julian Wright, Kansas
Marcus Morris, Kansas
Markieff Morris, Kansas
Josh Selby, Kansas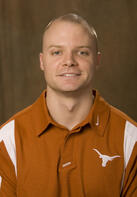 SPONSORED BY: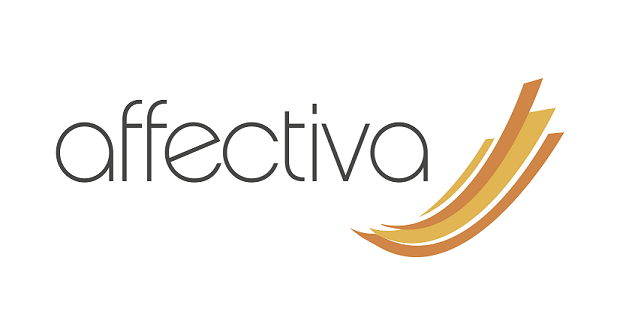 LOGAN SCHWARTZ
University of Texas
Topic: Keeping Movement as the Key to Performance Training - Simplifying the Complexity
Logan is in his fifth season with the University of Texas (UT) Basketball Program, serving as the Assistant Basketball Strength and Conditioning Coach. Schwartz received both his bachelor's degree (Kinesiology, Health Promotion and Fitness, 2002) and his master's degree (MEd in Kinesiology with a specialization in Exercise Physiology, 2004) from UT. Prior to joining the UT staff, Schwartz spent the last four years in the private sector. He worked at Austin-based Train 4 The Game as a performance specialist/strength coach and Director of the Intern Program, while continuing to volunteer his time with Texas Basketball. Schwartz is a Certified Strength and Conditioning Specialist (CSCS) by the National Strength and Conditioning Association, and is a Fellow of Applied Functional Science (FAFS) by the Gray Institute for Functional Transformation (GIFT) as well as a PlayCoachMate for GIFT. Logan is also a practitioner for the prescription and fabrication of Biomechanical Foot Orthoses.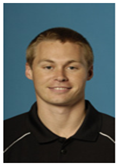 SPONSORED: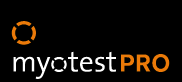 KEITH D'AMELIO
Formally the Strength & Conditioning Coach with Stanford University and the Toronto Raptors
Currently with NIKE
Topic: Solving the Performance Equation
Keith recently joined Nike as the Assistant Director of Performance. Here he is tasked with helping Nike form their overall training philosophy, product and technology innovation as well as working with some of their elite athletes. Prior to accepting this position Keith served as the strength and conditioning coach for the Stanford men's basketball program where he oversaw the design and implement all aspects of the players' athletic development program throughout the year. Keith spent the previous four seasons as the head strength and conditioning coach for the Toronto Raptors. During his tenure in Toronto, D'Amelio created and implemented individualized year-round training programs which helped lead to some of the fewest games missed due to injury in the NBA during that time period.
Prior to joining the Raptors, D'Amelio served for three seasons as the assistant athletic trainer with the Boston Celtics. A 2001 graduate of Arizona State with a degree in exercise science, D'Amelio also received his master's degree in exercise science from California University. Keith holds numerous certifications and affiliations. He is a Certified Athletic Trainer (NATA - ATC), a Certified Strength and Conditioning Specialist (NSCA - CSCS), a Performance Enhancement Specialist (NASM - PES) and a Corrective Exercise Specialist (NASM - CES). A native of Andover, MA Keith and his wife Jaime now reside outside of Portland, OR with their son Marcus, dog Gracie and horse Nakai.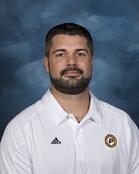 SPONSORED BY: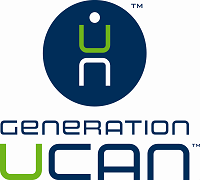 *** NOTE: Due to the success of the Indiana Pacers and their advancing to the second round of the NBA playoffs Shawn Windle will no longer be speaking. In his place Jose Fernandez will be presenting, Advanced Player Monitoring. See UPDATED AGENDA for complete schedule of events.
We wish Shawn and the Indiana Pacers the best of luck during their play off run!
SHAWN WINDLE
Indiana Pacers, Head Strength Coach/Assistant Athletic Trainer
Topic: Talent Identification Through Testing
Traditional Combine testing is used to determine an athletes' athletic ability which in turn is used as a predictor of future success. Most Strength Coaches would acknowledge the flaws associated with Combine testing and may even argue over which types of tests should be administered to determine future success, but the truth of the matter is Combine testing only shows us who the best athletes are and does very little in determining future success.
In this presentation we will look at a different way to evaluate talent using tests that can not be trained for in a 12 week pre-draft training program.
Windle is entering his seventh season as the Head Strength and Conditioning Coach/Assistant Athletic Trainer for the Pacers. Windle's experience as an athletic trainer make him an indispensable member of the Pacers' staff. In addition to designing high-level basketball specific strength and conditioning programs, he also excels at designing corrective exercise programs to prevent injuries, and modifying sports performance programs to accommodate for player injuries. He develops individualized nutrition and supplementation programs for all players to address their specific needs. He is certified in the following areas of expertise: Strength & Conditioning (NSCA), Athletic Training (NATA), Functional Movement Screen, Performance Enhancement Specialist and Corrective Exercise Specialist (NASM).
Prior to his work with the Indiana Pacers, Shawn was also a Strength & Conditioning Coach at Rutgers University, University of Connecticut and the Catskill Cougars in minor league baseball. Shawn and Brijesh Patel also own www.sbcoachescollege.com, a comprehensive web-site about strength & conditioning with numerous free articles, presentations and DVD's for purchase.

JAY DEMAYO
University of Richmond
Jay has been selected to lecture at Ningbo University in China and work with selected national system strength coaches while also working on research projects for an extended period of time and will no longer be lecturing at our event in May.
We wish Jay DeMayo the best while he teaches in China!


Jay DeMayo has been the Head Strength and Conditioning Coach for Men's and Women's Basketball at the University of Richmond since October 2005. His studies as a sport performance specialist combine general strength and movement training with a progressive approach to the specific through out the athlete's career.
At the present moment, Jay is working with different specialists to design bench marks and progressions for special exercises to improve movement from the general to the specific and technique of movement to improve performance.