Russ DeRosa
Boston College
Topic: Training and Developing the Boston College Hockey Athlete
Russell DeRosa is in his ninth season as a strength and conditioning coach at Boston College. After serving five seasons as the Assistant Strength & Conditioning Coach, he was promoted to Director of Strength & Conditioning for Olympic Sports in 2007.
DeRosa joined the BC staff after seven years (1996-2002) at Yale University, the last five as Associate Director of Sports Conditioning. In that position, he oversaw the strength & conditioning for 32 intercollegiate sports programs.
In addition to his Yale experiences, DeRosa has also worked with the New Haven-Connecticut entry to the American Hockey League (1998-99) and with Boston University (1995-96) as an academic intern.
DeRosa received his bachelor's degree in health and fitness from Springfield College in 1995. He earned a master's degree in exercise science with an emphasis on exercise physiology from Southern Connecticut State University in 2001.
He is a member of the National Strength & Conditioning Association.
Russell, his wife Alex and their son Andrew reside in West Peabody.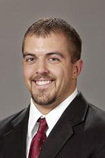 Jim Snider
University of Wisconsin
Topic: Hockey Specific Dry Land Speed Training
Jim Snider is in his second stint at Wisconsin, this time working with the UW hockey programs, women's soccer, men's tennis and assisting with Badger football. Previously, Snider spent three seasons at Wisconsin as assistant strength and conditioning coach after serving a year long internship with the department. His primary responsibilities were men's and women's soccer, tennis, and crew, while also assisting with football.
Snider spent his year before rejoining the Badgers as assistant director of Strength and Conditioning at the University of Minnesota. At Minnesota, Snider was responsible for the administration and development of athletic enhancement programs for men's basketball, men's hockey, baseball and track and field, while managing full-time and intern personnel.
Snider originally came to Wisconsin for his internship from the University of Wisconsin La Crosse were he earned a Bachelor of Science degree in Exercise and Sport Science with an emphasis in Strength and Conditioning and also a degree in Sports Management in 2001. While at the University of Wisconsin La Crosse, Snider worked for 3 years with Football, Basketball, Baseball, Women's Soccer, Men's Tennis, and Gymnastics.
Snider is a member of several organizations including the National Strength and Conditioning Association (NSCA), Collegiate Strength and Conditioning Coaches Association (CSCC), and USA Weightlifting. He is a Certified Strength and Conditioning Specialist through the NSCA, Level II Senior Coach through USA Weightlifting, and also a certified and active referee through USA Weightlifting.
Snider is married to his wife, Jenna, and resides in McFarland, Wis.
Cal Dietz
University of Minnesota
Topic: Triphasic Undulated Block Method of Human Development
Cal Dietz has been the Head Olympic Strength and Conditioning coach for numerous sports at the University of Minnesota since 2000. Since Dietz's return to Minnesota he has developed the Strength and Conditioning Programs and over seen the daily progress in Men's Hockey, Men's Basketball, Women's Hockey, Men's Golf, Men's Swimming, Track and Field, Baseball and Wrestling.
Also, during his time at the university help founded and chairs the Sport Biomechanics Interest Group with its purpose to explore the physiological and biomechanical aspects of advanced human performance encompassing the various aspects of kinesiology, biomechanics, neuro-mechanics and physics. Dietz is also a member of the Gender Equity Committee at the University of Minnesota and currently represents the University as a member of the Big Ten committee to develop performance enhancing policy for anabolic and ergogenic aids.
Prior to returning to Minnesota, Dietz was the strength coordinator at The University of Findlay, overseeing 26 men's and women's sports, in addition to coordinating the university's fitness center, coaching the offensive line with the football program and teaching strength and conditioning classes.
The Shelby, Ohio, native earned his bachelor's degree in physical education from the Findlay in 1996 and his master's degree from Minnesota in kinesiology in May, 2000. During his athletic career at Findlay, Dietz won three National team championships, two in football and one in wrestling. He was a two-time All-American in Football and won the NAIA National Duals MVP in wrestling.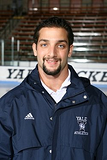 Joe Maher
Yale
Topic: Dynamic, Explosive and Ballistic Training : Developing A Habit Of Speed Through A Training Year.
Joe Maher, a former hockey head coach and player and a sports physiologist, was named Yale's assistant strength & conditioning coach in August of 2007 after serving in a similar role at the University of Richmond for two years. His work with the Yale hockey team has been a significant factor in its ascencion to national prominence. Maher was the assistant S&C coach at Richmond from 2005 to 2007 while also serving as head coach of the U-16AA Richmond Royals hockey club. His Richmond football squad won an Atlantic-10 Championship under his watch.
Prior to that, he was a graduate assistant in the Kinesiology Department at Louisiana State University and a coach at the USA Weightlifting Development Center in Shreveport, La., from 2004 to 2005. Maher, who is the S&C coach for the 2011 U.S. Junior National Team, also served as assistant sports physiologist at the U.S. Olympic Center's Athlete Performance Laboratory. He played hockey at the University of Rhode Island and coached and competed in 2005 Collegiate National Weightlifting Championships.
In addition, Maher, a New Jersey native who has authored numerous articles on S&C and owns a masters in education, coached and co-directed the 2004 American Open Championships, co-directed the 2005 Pan-American Championships and coached the 2005 Junior National Championships. He also worked on Keith Allain's U.S. Team staff during the 2010-11 IIHF World Junior Championships (bronze medal). Maher's certifications include: Strength and Conditioning Specialist (National Strength and Conditioning Association); Weightlifting Senior Coach-In Process (USA Weightlifting); First Aid, CPR, AED (American Red Cross); USA Hockey Level 3 (In-Process of Level 4).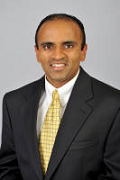 Brijesh Patel
Quinnipiac University
Topic: It's Not All About The Sets And Reps
Brijesh Patel began his first year with Quinnipiac University in August 2008 as the athletic department's head strength and conditioning coach. Patel previously held the title of assistant strength and conditioning coach at the College of the Holy Cross in Worcester, Mass.
While at Holy Cross Patel worked extensively with the men's basketball, baseball, softball, men's and women's lacrosse, field hockey, men's soccer, men's and women's tennis, men's and women's track and field, and cheerleading programs while also assisting with other sports. Patel's responsibilities ranged from weight room management to serving as sports medicine liaison before implementing strength and conditioning programs for the Crusaders. Patel was also an intern with Holy Cross during the summer of 2002.
In addition to his strength and conditioning programming, Patel also provided nutrition and food supplement education to all student-athletes. Patel also prepared several presentations for the Crusaders' athletes while also helping to develop the strength and conditioning website section of the Holy Cross athletics website.
Prior to Holy Cross Patel served as a graduate assistant strength and conditioning coach at the University of Connecticut. While at UConn Patel worked with the women's ice hockey, baseball, men's and women's swimming and diving, and women's cross country teams. Patel also assisted with the men's basketball and football programs. In addition to his strength and conditioning responsibilities, Patel also taught a course entitled, "Fundamentals and Principles of Free Weight Training," for which he assisting in writing a course manual.
Patel also authored an article, "Time is Precious," that was published in the January 2003 edition of Pure Power Magazine. He has also been featured as a guest speaker at several prestigious regional industry functions including the National Strength and Conditioning Association (NSCA) Pennsylvania State Strength and Conditioning Clinic at Juniata College, "Be The Best" Baseball Clinic in Cherry Hill, N.J., Mike Boyle's Functional Strength Coach Seminar and the Be Athletic Performance Symposium. In addition, Patel was a speaker at the first and second Mike Boyle Winter Seminars and has also spoken at Springfield (Mass.) College.
Patel holds certifications from the NSCA, USA Weightlifting, and the Red Cross and is also SPIN certified. Patel is also the founder and partner of SB Coaches College, and My Fit Tube.
Patel graduated with a bachelor's degree in kinesiology in 2002 and a master's degree in sport management in 2004 from the University of Connecticut.
Currently, Patel and his wife Anna live in Hamden.
Hockey Track Also Includes LECTURES From The Following: