BSMPG 2011 Sports Medicine and Rehabilitation Specific Symposium
John M. DiMuro D.O., M.B.A.
Topic: Behind the Screen : Fostering a Collaborative Relationship with Medical and Fitness Professionals
Dr. DiMuro is a Board Certified Anesthesiologist and Pain Medicine expert who specializes in advanced interventional pain treatments for all types of pain conditions. He grew up in central New Jersey prior to attending medical and business school in Philadelphia. He has an M.B.A. in health care management from St. Joseph's University and completed his internship at the Tampa Bay Heart Institute. He was chief resident during his Anesthesiology residency at Georgetown University in Washington, D.C. prior to completing a pain medicine fellowship at the world-renowned Memorial Sloan-Kettering Cancer Center in New York City.

At this time, Dr. DiMuro serves as the Chief of Pain Medicine at Carson City/Lake Tahoe Medical Center and Sierra Surgery Hospital and was selected to serve on the Carson Tahoe Hospital Cancer Committee. He continues to work in private practice and lectures nationally for the Kimberly Clark Company.
** NOTE: Dr. DiMuro and Mark Toomey will be presenting together during each lecture.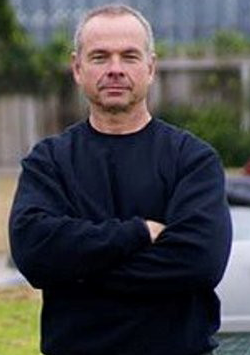 Mark Toomey BS, CSCS
Topic: Behind the Screen : Fostering a Collaborative Relationship with Medical and Fitness Professionals
Mark Toomey is a fitness instructor from Reno, Nevada. He serves as a Subject Matter Expert (SME) in fitness and conditioning for the United States Navy and the United States Marine Corps. He is the Director of Operations for Dragon Door Publications, a producer of cutting edge material on strength and conditioning and is a Team Leader for the RKC, the first and largest entity specializing in kettlebell and body weight exercise instruction. Mark is an NSCA Certified Strength and Conditioning Specialist, a certified CK-FMS practitioner and certified Indian Club Instructor.
** NOTE: Dr. DiMuro and Mark Toomey will be presenting together during each lecture.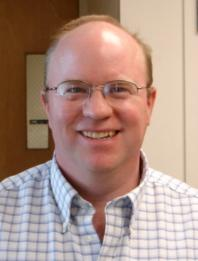 Paul K. Canavan Ph.D., P.T., D.P.T., A.T.,C., C.S.C.S.
Topic: ACL Injury Prevention: A new paradigm for effective intervention
Paul has been an Assistant Professor in the departments of Physical Therapy and Athletic Training Education at Northeastern University since 2004. Paul obtained his Masters and Ph.D. degrees in Kinesiology/Exercise Science from the University of Connecticut, and his Bachelors degree from Quinnipiac College. He received his transitional Doctorate in Physical Therapy at Northeastern University. He has been a practicing health care professional for over 20 years and performs work clinically at Windham Hospital Outpatient Physical Therapy clinic in Storrs, CT. He has worked with a wide variety of patients from pediatrics to geriatrics and with athletes from all levels including Olympic, college and professional. He has worked and consulted with several Division 1 collegiate varsity teams and developed resistance training programs for sport enhancement and injury prevention. He has also made recommendations for individualized therapeutic exercises. During 1993-1999, Paul was the director of Physical Therapy and Rehabilitation at the Penn State University Center for Sports Medicine
His main research interests are prevention of injury to the lower extremity and analysis of the knee joint. His work has been published in many journals including but not limited to, the Journal of Orthopaedic Research, Annals of Biomedical Engineering, Physical Therapy in Sport, Physical Therapy Journal and the Journal of Strength and Conditioning Research. Paul was also contributor and sole editor of the book, Rehabilitation in Sports Medicine: a comprehensive guide. In addition to his publications, Paul has been a sought after lecturer for many years. He has presented internationally (Shanghai 2010, Vancouver 2007, Istanbul 2006), nationally and regionally on topics related to the lower extremity. His target audiences have been medical doctors, researchers, athletic trainers, physical therapists, and strength and conditioning specialists.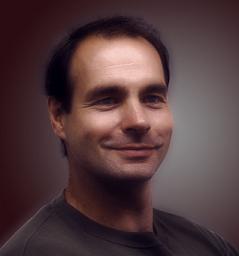 Dr. Norman Murphy
Topic: New Concepts in Foot Function and Gait Analysis for Assessments and Treatment Modalities
Dr. Norman Murphy received a Bachelor degree (B.Sc.) in Human Kinetics from the School of Human Kinetics, Faculty of Health Sciences, University of Ottawa (1983), then a Masters degree (M.Sc.) in Rehabilitation from the School of Physical and Occupational Therapy, Faculty of Medicine, McGill University (1988), and his Doctorate degree (Ph.D.) in Biomechanics from the Department of Kinesiology, University of Montreal (1993).
He then pursued post-doctoral training and research as an invited guest researcher in the Department of Orthopedic Surgery, Huddinge University Hospital, Karolinska Institute, Stockholm, Sweden (1994).
He has received numerous awards and honors such as the first prize for Excellence in Fundamental Research, Edward Samson Orthopaedic Program, University of Montreal (1988 & 1989), the first prize for Excellence in Doctorate Thesis, Research Centre, Sainte-Justine Hospital, Montreal (1990), and the ASB (American Society of Biomechanics) Research Award and Travel for Karolinska Institute, Stockholm, Sweden (1992).
Dr. Murphy's expertise and specialty resides in clinical and fundamental foot, gait, seating and postural biomechanics. He is also a Clinical Posturologist with specialty training in treating full body postural, balance and sway related disorders.
He has worked previously for local, national and international companies and manufacturers of sport, medical and industrial footwear, and with orthotic and prosthetic devices.
He is also an expert-consultant on feature documentaries, and has on-screen appearances such as in Alexander Haig's Discovery Health Channel, Discovery Channel and National Geographic.
Since 1999, he has been with Tekscan, Inc. as Consultant Director Product and Market Research & Development, and he continues to collaborate with industrial and governmental institutions, academic schools (colleges and universities), footwear manufactures, orthotic and prosthetic manufactures, and clinicians specializing in treating foot, gait, seating and postural disorders.
In addition to his academic, scholastic and international lectures, Dr. Murphy conducts workshops on how to capture force, pressure and sway data. In addition, he demonstrates on how to proceed with data analysis and interpretation related to foot, gait, seating, postural, balance and sway disorders and dysfunctions, and treatment modalities.
He does invited and keynote lectures and workshops at Conferences, in Colleges and at Universities in Asia, Canada, Europe and the USA. He also does Faculty lectures such as at College Montmorency (Laval, Quebec), CSPM (California School of Podiatric Medicine), NYCPM (New York College of Podiatric Medicine), HELB ISCAM in Brussels, Belgium, La Trobe University in Melbourne, Australia, and Staffordshire University, Stoke-on-Trent, Staffordshire (UK).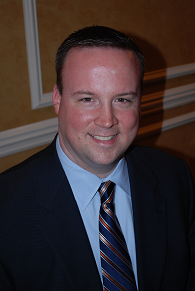 David Nolan, PT, DPT, MS, OCS, CSCS
Topic: Rehabilitation Of The Running Athlete
David is a Senior Physical Therapist at MGH Sports Physical Therapy. He received a Bachelors of Science degree in Physical Therapy from Northeastern University in 1997 and completed his Masters of Science degree with an Orthopedic Specialization and Doctor of Physical Therapy degree from Massachusetts General Hospital Institute of Health Professionals in 2007. His research has focused on the balance abilities of adolescent athletes and the impact that this performance has on injury prevention. During his graduate studies, he was awarded the Barbara Adams Fellow Award for his leadership and dedication to the profession. David is a board certified Orthopedic Clinical Specialist through the American Physical Therapy Association and a Certified Strength and Conditioning Specialist through the National Strength and Conditioning Association. Currently, he is an Associate Clinical Professor at Northeastern University in the Department of Physical Therapy as well as a Graduate Lecturer in the School of Professional and Continuing Studies in the transitional Doctor of Physical Therapy Program at Northeastern University. David is a member of the faculty for the continuing education seminar "When the Feet Hit the Ground Everything Changes" with the American Physical Rehabilitation Network and has lectured nationally on functional biomechanics, gait and lower quarter dysfunction. In 2004, he was the recipient of the "Excellence in Clinical Teaching" award from the New England Consortium of Academic Coordinators of Clinical Education. David's areas of expertise include manual therapy, spinal dysfunction, sports medicine and orthopedics. He evaluates and treats patients with a wide range of musculoskeletal diagnoses and utilizes video gait analysis to assist in biomechanical evaluation and patient education. He has worked extensively with patients with amputations, collegiate athletes, elite runners and professional dancers.


Sports Medicine/Rehabilitation Track Also Includes LECTURES From The Following: