Standing On The Shoulders Of Giants - DVD's Now Available
Watch Highlights From This Year's Conference
Missed this summer's BSMPG seminar?
No Problem - We captured three groundbreaking presentations from this once in a lifetime seminar. Catch three of these Giants in action as they presented at the 2011 "Standing On The Shoulders Of Giants" Summer Seminar.
This conference was held in Boston, MA on June 3rd and 4th, 2011
SET A - Included: 3 DVDs with over 4.5 hours of Sports Medicine and Rehabilitation Information
Presentations by: Clare Frank - Muscle Balance and Stability, Tom Myers - Anatomy Trains and Myofascial Fitness and Charlie Weingroff - Trying to Define the Core.
Cost: $89 plus S&H
Please allow 2-4 weeks for shipping.
PURCHASE CONFERENCE DVDs via PAYPAL: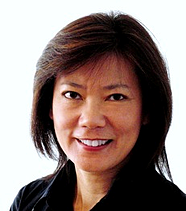 Dr. Clare Frank
Topic: Muscle Balance and Dynamic Stability
Dr Frank was born and raised in Malaysia where she found her passion in sports. She started competing at the age of 10 and went on to win several state and national competitions in badminton. Shortly after representing Malaysia in the International Women's Uber Cup Championships, she left for the United States to pursue her education as a physiotherapist. While at Northern Illinois University, she earned All American honors and the distinguished Broderick Award in Badminton. Her experience in competitive, elite sports and training has set the backdrop for her keen interest in the neuromuscular system and its relationship with musculoskeletal pain syndromes and dysfunction.
Dr. Frank received her physical therapy degree from Northern Illinois University. She completed the Kaiser Permanente Orthopedic Residency program in 1993 while working on her Master of Science degree in Physical Therapy & Biokinesiology at University of Southern California. She then went on to receive her post-professional doctorate degree from Western University of Health Sciences, Pomona, California in 2003. She is a board certified specialist in Orthopedic Physical Therapy (OCS) and a fellow in the American Academy of Orthopedic Manual Physical Therapy (FAAOMPT).

Her clinical career has been greatly influenced by Shirley Sahrmann PT, PhD, and the Prague School of Manual Medicine faculty, namely, the late Vladimir Janda MD, Karel Lewit MD, and Pavel Kolar PT, PhD. Dr. Frank practices at a private clinic in Los Angeles, California. She has been instrumental in setting up the Movement Science Fellowship at Kaiser Permanente, Los Angeles and is one of the primary clinical instructors for the program. She is also a certified instructor for Bands, Balls & Balance, Janda's Approach to Musculoskeletal Pain Syndromes and Kolar's Approach to Dynamic Neuromuscular Stabilization. Dr Frank also serves as an adjunct lecturer at Western University of Health Sciences and Azusa Pacific University. She has presented at both state and national conferences and has recently published a book on "Assessment and Treatment of Muscle Imbalancels: The Janda Approach" . She currently teaches in the U.S. and internationally.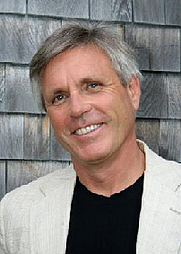 Thomas Myers
Topic: Anatomy Trains And Myofascial Fitness
Thomas Myers studied directly with Drs. Ida Rolf, Moshe Feldenkrais, and Buckminster Fuller. He has also studied less extensively with movement teachers Judith Aston, Emilie Conrad, and in the martial arts. His work is influenced by cranial, visceral, and intrinsic movement studies he made with European schools of osteopathy.
An inveterate traveler, Tom has practiced integrative manual therapy for over 30 years in a variety of clinical and cultural settings, including 10 years in London, and traveling practices in Hamburg, Rome, Nairobi, and Sydney, as well as a dozen locales in the US. He is a member of the International Association of Structural Integrators (IASI).
Author of Anatomy Trains(Elsevier 2001) and a set of supporting videos, Tom has also penned over 60 articles for trade magazines and journals on anatomy, soft tissue manipulation, and the social scourge of somatic alienation and loss of reliance on kinesthetic intelligence.
A certified Touch-in-Parenting instructor, Tom retains a strong interest in peri-natal issues relating to movement.
Living on the coast of Maine, Tom directs Kinesis, which conducts professional certification and continuing education courses worldwide.

CHARLIE WEINGROFF
Topic: Trying To Define The Core
Former Strength and Conditioning Coach and Assistant Athletic Trainer for the Philadelphia 76ers.
Dr. Charlie Weingroff DPT, ATC, CSCS is currently the Director of Clinical Education for Vibraflex Whole-Body Vibration and Andante Medical LP. Prior to returning to his home state of New Jersey in the Fall of 2006, Charlie was the Strength & Conditioning Coach and Assistant Athletic Trainer for the Philadelphia 76ers in the NBA. Among the highlights of his tenure in Philadelphia was being part of the medical staff that ranked 1st in the NBA in Player Games Missed in the 2005-06 season. With MARSOC, Charlie currently has a leadership role in both training and rehab programming.
Through rehabbing patients, Charlie subscribes to a movement-based approach popularized by the works of Dr. Vladimir Janda, Stuart McGill, Shirley Sahrmann, Pavel Kolar, and Gray Cook. In training athletes and clients, Charlie champions the principles of the Functional Movement Screen, Selective Functional Movement Asessment, and sound evidence-based training principles.
Aside from working with patients, athletes, and clients, Charlie is also under the bar himself. In 2007, he achieved AAPF Elite status at a body weight of 206 pounds with a total of 1915 pounds. His best powerlifting competition total is 800 squat, 510 bench press, and 605 dead lift.