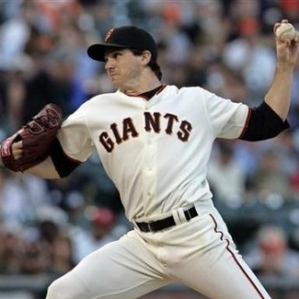 Barry Zito became Major League Baseball's highest paid pitcher in 2006, inking a 7-year, $126 million contract from the San Francisco Giants after 5+ seasons of dominating hitters in Oakland.
What did the Giants get for their money? An 11-13 record and a 4.53 ERA in 2007 and a pitcher flirting with minor league assignment over the next three years.
Carl Pavano's contract year was 2004 where he dominated the National League with an 18-8 record and a 3.00 ERA for the Florida Marlins. The promise which the 28-year old showed landed him a four-year, $40 million deal with the Yankees. Four years later, the Yankees' investment had bought them 26 starts and just nine wins.
Did Zito or Pavano hold up their end of the contract? Nope. But could the ball clubs pay them any less for receiving a product that was less than they expected? Not a chance.
Why would an employee work hard to get a big contract and then ease off the gas pedal once he or she has it? It's about motivation. Are you working for your current contract? Or your next contract? Doesn't matter if it is up for renewal in four months or four years, we will maximize productivity for our employer and in turn maximize our long-run reward, if we treat every year like a contract year.
Had Carl Pavano kept his focus on the next contract during his time in pinstripes, perhaps Cleveland wouldn't have forced him to take an 86.3% reduction in pay in 2009.
Can you afford that type of pay cut?
Mark Harris is the Associate Director of Athletics Annual Giving
Loyola University, Maryland