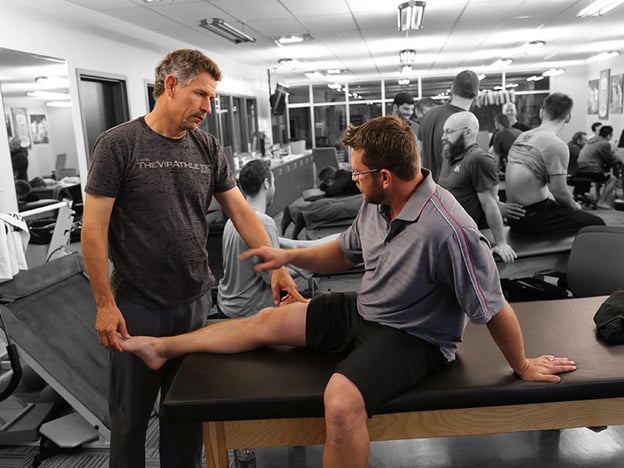 Aug 21-23, 2015 : LOWER
WHAT WILL I LEARN IN THE LOWER REGION SEMINAR?

This seminar contains a review of the FDM Principles as well as a basic introduction to the Practice of the Fascial Distortion Model in relation to the Lower Region of the human body. Here we will fine-tune your knowledge of the basic principles and expose you to the power of correctly identifying and treating Lower Region complaints as they relate to the FDM. Special attention will be emphasized on teaching you how to properly administer the basic manual treatment portion of our Model.

You will have the opportunity to feel what it is like to be treated within the FDM and practice the manual treatment portions in detail with our instructors. Our teaching approach is very interactive and hands-on. Evaluations throughout the seminar on many different aspects of the FDM Principles and Practice will be administered by our team. This not only assists in quality control, but will also ensure that you have instant feedback to questions you may have as the seminar progresses.

WHAT TYPE OF INJURIES WILL I LEARN TO TREAT?

The list of injuries that you will learn to treat is extensive. But don't worry…there are no protocols to learn here! Within the FDM, our Model is unlike the traditional assessment-protocol- treatment-rehab regurgitation we typically learn in school, or with other 'techniques'. We will teach you not only what to treat, but how to treat it, and why…regardless of the diagnostic label.

Having said that, upon completing the Lower Region seminar you will have a better understanding of the FDM approach and will be able to confidently apply our Model to common Lower Region injuries typically found in office. Examples of injuries you will learn to treat include: "Low Back Pain, Low Back Sprain/Strains, Abdominal Sprains/Strains, SI Joint Pain, Disc Injuries, Ankle Sprains/Strains, Sever's Disease, Heel Pain, Plantar Fasciitis, Achilles Tendonitis, Shin Splints, Compartment Syndrome, Knee Pain, Patellar Tendonitis, Osgood Schlatter's Disease, Hamstring Sprains/Strains and IT Band Syndrome."

HOW QUICKLY WILL I BE ABLE TO IMPLEMENT WHAT I LEARN IN THE LOWER REGION SEMINAR IN MY PRACTICE?

Once you have completed this seminar you will immediately possess the general knowledge and skill to correctly identify and treat Lower Region complaints in your office. Your new understanding of what to treat will have an entirely new confidence behind it! As you practice within this Model, your assessment and palpation skills will naturally improve because your identification of why you're treating a particular area will be directly correlated to how. Your added security will be in the state-of-art training manual we will provide for you as well as access to our Instructors and communication portals.