BSMPG is proud to announce STEVE TASHJIAN as a speaker at the 2015 CATAPULT Performance Directors Meeting - Sunday May 17th, 2015 - Fenway Park.
Join the leaders in Sports Medicine and Performance Training for this one day event following the 2015 BSMPG Summer Seminar - May 15-16th, 2015. Inquire at bostonsmpg@gmail.com - serious thought leaders only!
Mission of the CATAPULT Performance Directors Meeting: To provide the leaders in performance training and medical oversight an opportunity to engage with leaders of similar attitude, vision, and entrepreneurial spirit, while pursuing innovative strategies in performance methodology.
This is a limited capacity event and will be held to 50 of the top thought and change leaders from across the globe.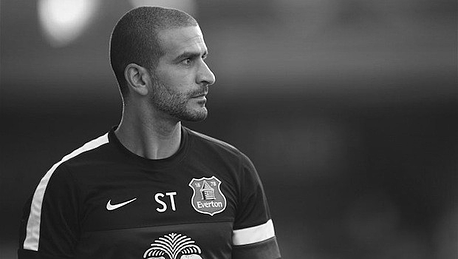 Steve Tashjian
Topic: Player Monitoring for Peak Performance
Tashjian joins the Crew from Barclays Premier League side Everton Football Club, where he served for five years as the Head of Sports Science and Conditioning and Director of End Stage Rehabilitation. During his time at Everton, Tashjian became well known for his innovative approach to player monitoring and performance development. While serving the club, Everton never finished outside the top eight Premiership positions, qualifying in 2009-2010 for the UEFA Europa League, appearing in the 2011-2012 FA Cup semifinal and finishing fifth in the Premier League in 2013-2014. During his tenure, Tashjian worked with a list of elite players including Tim Howard, Landon Donovan, Tim Cahill, Louis Saha, Phil Neville, Steven Pienaar, Romelu Lukaku and Leighton Baines.
From 2007 to 2009, Tashjian served as Assistant Coach and Head of Fitness, Director of End Stage Rehabilitation and Reconditioning with the Crew. He was a part of Sigi Schmid's staff that led the Black & Gold to Columbus' first professional championship with the 2008 MLS Cup squad, and was a part of back-to-back Supporters' Shield wins in 2008 and 2009 in addition to the club's 2009 CONCACAF Champions League Quarterfinal berth.
Tashjian's clinical experience began in 2002 as Physical Therapist and Strength and Conditioning Coach in Pasadena, California at the Competitive Athlete Training Zone (CATZ), assisting with the off-season training program for the LA Galaxy. In 2003, he left his position with CATZ to become Co-Owner and Director of Athletic Performance at Rehab United Physical Therapy and Sports Performance Center in San Diego, California, working with elite amateur, Olympic and professional athletes from multiple sports.
As an Assistant Coach, Head of Fitness and later a consultant for Azusa Pacific University from 2006-2008, he helped the university to a 2007 NAIA Men's Soccer National Championship as well as runner-up honors with the women in 2007 and the men in 2006.