Wondering why there seems to be so many injuries this NBA season?
Learn from Dr. Bruce Williams at the 2012 BSMPG Summer Seminar and understand how poor foot strike and foot function may predispose athletes to injuries.
Join the nations best sports medicine and performance professionals in Boston this May 19th and 20th at the Annual BSMPG summer seminar.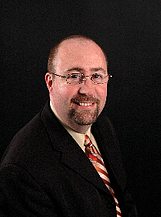 DR. BRUCE WILLIAMS
Topic: Hit the Ground Running: Appreciating the Importance of Foot Strike in NBA Injuries
There have been many published studies on the relationship between foot function and lower extremity injuries. Specifically, a 2010 Study on NBA injuries showed that 62% of all injuries in professional basketball and 72% of all games missed were due to lower extremity injury.
There are many popular technologies on the market for quantifying data on gait and movement in sports. GPS systems, accelerometers, jump plates, motion capture technology, and in-shoe pressure systems are owned by many professional athletic teams. Though utilized, few of these systems have really made an impact toward injury reduction or prediction.
The general sports medicine system is flawed. Very few teams, let alone individual medical practitioners, fully quantify and record the structural and functional findings of the physical examination of an athlete.
The association between foot strike and foot function will be discussed in relationship to the five most common injuries in the NBA: Lateral ankle sprains, Patellofemoral inflammation, Lumbar sprain / strain , Hamstring strain, and Adductor strain.
Suggestions will be made on how to utilize the above technologies for validation of the structural and functional components of the foot strike for improvement in injury rates and injury risk assessment.
It is time for sports medicine to exit the dark ages and enter the age of analytical enlightenment. Adapt, quantitate and validate, or die!
Dr. Bruce Williams graduated from Scholl College in 1991 and completed his Podiatric Surgical Residency at St. Mary's Medical Center in Merrillville, Indiana in 1992. He has been in private practice for the last 19 years in Merrillville Indiana. Initially he was in practice with his Father, Dr. Robert M. Williams ( ICPM '72) who is now deceased.
Dr. Williams is a Diplomate of the American Board of Podiatric Surgery and also a fellow and past president of the AAPSM (American Academy of Podiatric Sports Medicine.) His practice focus is foot and lower extremity biomechanics, computerized gait analysis, and sports medicine. Dr. Williams has numerous published articles in in-shoe pressure analysis and custom foot orthotics. He wrote a chapter on Clinical Gait Evaluation of the Athlete in the book, "Athletic Footwear and Orthoses in Sports Medicine" Springer; editors M. Werd, E. Knight 2010.
Dr. Williams is also the teams podiatrist for Valparaiso University and Calumet College of St. Joseph's.
visit: breakthroughpodiatry.com
SPONSORED BY: