BSMPG is proud to announce ALLEN GRUVER as a speaker at the 2015 BSMPG Summer Seminar - May 15-16th, 2015. Last year was a sell out and the only difference this year will be us announcing a sell out well in advance! This will be one of the greatest performance and therapy seminars of all time!
Be sure to save the date and reserve your hotel room well in advance.
See you in Boston in May!!!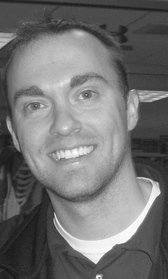 ALAN GRUVER, PT, ATC, PRC, CSCS
Allen received his Athletic Trainer's certification and Strength and Conditioning Certification from the University of Upper Iowa in 2000. He then received his Master's Degree in Physical Therapy from the Elon University in North Carolina. While at Elon University he was honored with the "Excellence in Clinical Research Award" for his work on pelvic and hip dysfunction. In 2006, Allen earned the designation of the Postural Restoration Certified (PRC) as a result of advanced training, extraordinary interest and devotion to the science of postural adaptation, asymmetrical patterns, and the influence of polyarticular chains of muscle on the human body as defined by the Postural Restoration Institute. He is currently faculty with the Postural Restoration Institute and has an affiliate course for the integration of PRI and baseball. Allen has extensive experience lecturing to hundreds of physicians and other care professionals across the country on in-depth biomechanics assessment and advanced treatments utilizing and integrated functional manual and non-manual approach. Allen is the owner of Foothills Sports Medicine in Gilbert, AZ where he works and specializes with the rehab of professional and amateur athletes of all sports. Allen has worked and consulted for The University of Arizona, Arizona Diamondbacks, Stanford University, Denver Broncos, several NCAA athletes, Olympic Swimmers/Track and Field, MLB professionals and teams, PGA, European PGA, LPGA and Web.com tour professionals.
Registration Opens Jan 1, 2015
Additional speakers to be announced shortly - Trust us when we tell you that this year will blow your socks off!