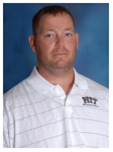 Congrats to the University of Pittsburgh and Strength and Conditioning Coach Tim Beltz for winning the 2010 2K Sports Classic this past weekend at Madison Square Garden over the University of Texas 68-66.
Watch Tim discuss how he assesses and prepares his basketball team each year for the rigors of Big East play and how his strength programming has this team in the national spot light again.
Watch Tim's full presentation along with presentations from basketball's best strength coaches including Keith D'Amelio from the University of Stanford, Mike Curtis from the University of Virginia, Amanda Kimball from the University of Connecticut and many more by purchasing the 2010 BSMPG Basketball Conference Video.