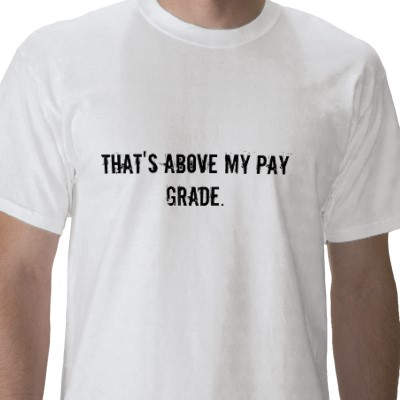 I asked a friend at work the other day to help me solve a problem that has been affecting our department.
"Sorry" he said, "that's above my pay grade."
If you continue to refuse to take on responsibilities that are above your pay grade, when do you ever get the chance to ever move into that pay grade?
Wouldn't it make more sense to work more now than you get paid, so you can eventually get paid more than you work?
Art Horne is the Coordinator of Care and Strength & Conditioning Coach for the Men's Basketball Team at Northeastern University, Boston MA. He can be reached at a.horne@neu.edu.