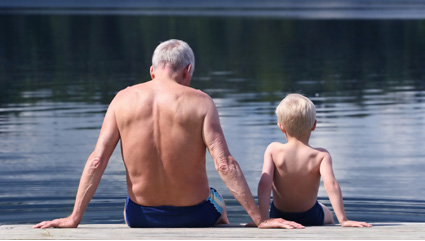 They say there are things you just have to experience yourself. Mistakes you have to make on your own.
I remember when I was younger and my father imploring me not to make the same mistakes he made. But I was smarter than him - no way I would make that mistake.
Boy, was I wrong.
When it comes to patient care - even medicine isn't perfect.
Looking back from the time I was in undergrad to present time many things have changed - fascia and movement patterns have become prominent influences in both injury evaluation and rehabilitation. I don't remember learning about either in my undergrad classes. I guess it just wasn't important.
Boy, was I wrong.
See three pioneers in Movement and Fascia work this June 3/4 in Boston.

Art Horne is the Coordinator of Care and Strength & Conditioning Coach for the Men's Basketball Team at Northeastern University, Boston MA. He can be reached at a.horne@neu.edu.
ooh la la
ooh la la, la la, yeah
I wish that I knew what I know now
when I was younger
I wish that I knew what I know now
when I was stronger
To listen to ooh la la by the The Faces click below and enjoy. Kinda makes you want to be young again.