BSMPG is proud to announce Bill Knowles as a Keynote speaker for the 2012 BSMPG Summer Seminar, May 19-20, 2012 in Boston MA.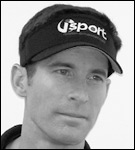 Athletic Development Coach and Sports Rehabilitation Specialist
Certified Athletic Trainer, Certified Strength and Conditioning Specialist
Experience:
• 21 years professional experience working with World-class, Olympic, Professional, Elite, & Nationally ranked athletes from around the world.
• Professional and World-Class sports include: Soccer (football), Rugby Union, Ice Hockey, Basketball, Football, Aussie Rules Football, Golf, Alpine and Freestyle Mogul Skiing, Snowboarding and Swimming
•Former Head Athletic Trainer and Director of Strength and Conditioning at Burke Mountain Academy (Vermont, USA) for 12 years. BMA is recognized historically as the best youth sports academy in the world for alpine ski racing.
The list of Olympic, World Cup, and World Junior success is unparallel in the Unites States and worldwide.
• Author of numerous articles on injury prevention and performance training in ski publications, strength and conditioning magazines and health journals.
• Featured speaker dozens of times around the United States, Canada, England and Scotland on topics related to injury reduction programs, rehabilitation/reconditioning, and performance training for all types of athletes.
For the past 21 years Bill Knowles has been working with elite level athletes from around the world. As a sports rehabilitation specialist, Bill has helped Professional and Olympic level athletes recover from season ending and career threatening injuries. His energy and enthusiasm keeps every training session educational and fresh, while his unique experiences allows a creative approach to address any injury situation. Bill's rehab philosophy allows each athlete the opportunity to express their inherent athletic ability quickly following injury or surgery. This mean the "down time" is minimal and the athlete stays very active and motivated.
After receiving his education at Cortland State College in New York, Bill began his career at the world renowned sports academy for Alpine and Nordic ski racing; Burke Mountain Academy. As the Head Athletic Trainer and Performance Director Bill took care of countless knee injuries and developed his skills that began to attract world-class ski racers from Europe and North America. Since then athletes from England, Scotland, Ireland, and Australia have visited Bill in Killington, Vermont. Bill has also traveled extensively working with and visiting many of the top sports clubs in the world.
This success has evolved to designing and implementing rehab and performance programs that have placed athletes back into the English Premiership and Championship Football Leagues, The Rugby World Cup and Premiership Squads, Baseball World Series, Winter Olympic podiums and X-Game podiums.
As a former collegiate soccer player, ski racer, and coach, Bill delivers his training programs they way an athlete understands and respects.
Click HERE to read Bill Knowles interview by Vern Gambetta
_______________________________________________________________________________
Famously uttered by Sir Isaac Newton,
"If I can see further than anyone else, it is only because I am standing on the shoulders of giants."
In 2011 BSMPG invited the titans of Sports Medicine and Performance to Boston for the largest conference of its kind, and many attendees left asking the question, "how could you ever top that speaker line-up?" Well, we did. BSMPG is proud to announce May 19-20, 2012 as the selected date for Sports Medicine and Strength professionals to desend upon Boston MA for another monster conference!
So how could we ever top last year's speaker set?
Let's just say that we asked last year's speakers who they wanted to hear and we got em!
Stay tuned over the next few weeks as we reveal our entire 2012 speaker set. As we did last year, this seminar will be divided into three distinct educational tracks including a Hockey focus, a Basketball Focus and a clear Sports Medicine/Rehabilitation Track with Keynote Speakers throughout the weekend bringing each track together for common lectures. Attendees may choose to stay within one track throughout the entire weekend or mix and match to meet their educational needs. Remember to save the date now - you won't want to miss another great summer seminar presented by BSMPG.
May 19-20, 2012 - Boston MA. Complete details coming soon!