BSMPG is proud to announce Bruce Williams as a speaker within the Sports Medicine & Rehabilitation Track for the 2012 BSMPG Summer Seminar, May 19-20, 2012 in Boston MA.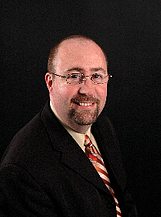 Dr. Bruce Williams
Break Through Podiatry
Dr. Bruce Williams graduated from Scholl College in 1991 and completed his Podiatric Surgical Residency at St. Mary's Medical Center in Merrillville, Indiana in 1992. He has been in private practice for the last 19 years in Merrillville Indiana. Initially he was in practice with his Father, Dr. Robert M. Williams ( ICPM '72) who is now deceased.
Dr. Williams is a Diplomate of the American Board of Podiatric Surgery and also a fellow and past president of the AAPSM (American Academy of Podiatric Sports Medicine.) His practice focus is foot and lower extremity biomechanics, computerized gait analysis, and sports medicine. Dr. Williams has numerous published articles in in-shoe pressure analysis and custom foot orthotics. He wrote a chapter on Clinical Gait Evaluation of the Athlete in the book, "Athletic Footwear and Orthoses in Sports Medicine" Springer; editors M. Werd, E. Knight 2010.
Dr. Williams is also the teams podiatrist for Valparaiso University and Calumet College of St. Joseph's.
visit: breakthroughpodiatry.com
_______________________________________________________________________________
Famously uttered by Sir Isaac Newton,
"If I can see further than anyone else, it is only because I am standing on the shoulders of giants."
In 2011 BSMPG invited the titans of Sports Medicine and Performance to Boston for the largest conference of its kind, and many attendees left asking the question, "how could you ever top that speaker line-up?" Well, we did. BSMPG is proud to announce May 19-20, 2012 as the selected date for Sports Medicine and Strength professionals to desend upon Boston MA for another monster conference!
So how could we ever top last year's speaker set?
Let's just say that we asked last year's speakers who they wanted to hear and we got em!
Stay tuned over the next few weeks as we reveal our entire 2012 speaker set. As we did last year, this seminar will be divided into three distinct educational tracks including a Hockey focus, a Basketball Focus and a clear Sports Medicine/Rehabilitation Track with Keynote Speakers throughout the weekend bringing each track together for common lectures. Attendees may choose to stay within one track throughout the entire weekend or mix and match to meet their educational needs. Remember to save the date now - you won't want to miss another great summer seminar presented by BSMPG.
May 19-20, 2012 - Boston MA. Complete details coming soon!