Following the first post about Functional Assessment in Basketball "The Squat Test", I´d now like to continue explaining another assessment that we do with the basketball players I coach: Tensiomyography (TMG)
I will try an explain 1)what is TMG?, 2) how is the test?, 3) what information does TMG provide?4)what can be assessed with TMG? 5)when do I use TMG during the season
1- What is TMG?
TMG is a technology that entitle S&C coaches to study the muscle contraction mechanism analysing two parameters, contraction time and muscle stiffness, in a non invasive way. It is simple, reliable and quick. The information is obtained inmediately after the test.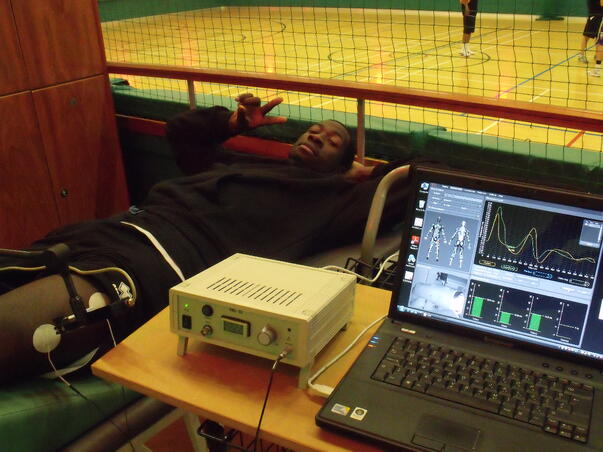 2- How is the test?
The player rests on the couch. Two electrodes are placed on the proximal and distal part of the muscle. A sensor is then placed on the muscle belly. The muscle is then electrostimulated. The sensor captures the information about contraction time and muscle stiffness and send it to the software where the data is processed and displayed on the screen showing graphs and numerical parameters.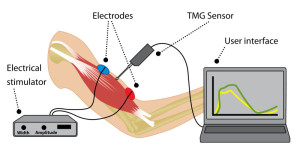 Continue to read this article by clicking HERE.
See Jose speak at the 2012 BSMPG Summer Seminar May 19-20th in Boston MA.
Keynote speakers include Craig Liebenson, Chris Powers and Bill Knowles. Three tracks of study are currently available including a Hockey specific training track, a Basketball specific training track as well as an advanced Sports Medicine & Rehabilitation focus.
Seats are limited to sign up today!