BSMPG is proud to announce Alex Vasquez as a speaker within the Sports Medicine & Rehabilitation Track at the 2013 BSMPG Summer Seminar - May 17th and 18th, 2013! Alex joins keynote speakers, Dr. Stuart McGill, Marco Cardinale, Fergus Connolly, Adriaan Louw and Marvin Chun for this weekend event. With the most thorough and integrated speaker line-up ever assembled, the 2013 BSMPG Summer Seminar will be the WORLD'S most sought after Sports Medicine & Performance Seminar to date!!
We are expecting the largest crowd in the history of BSMPG events with speakers and attendees traveling the globe to be in Boston in May of 2013, and thus have already made plans to move our main lecture hall to a newly renovated multi-tier auditorium.
Be sure to save the date now - hotels will fill fast with this event along with normal Boston traffic so start making plans now!
See you in Boston next May!!!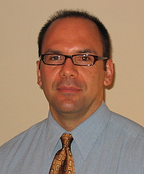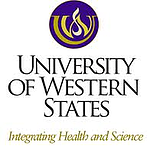 DR. ALEX VASQUEZ
Director, Master of Science in Nutrition and Functional Medicine
Unversity of Western States
Alex Vasquez began his professional training at Texas Chiropractic College and later graduated from Western States Chiropractic College in Portland, Oregon. He then attended and graduated from the Naturopathic Medicine Program at Bastyr University near Seattle, Washington. Over the next few years, Dr Vasquez maintained a private practice (first in Seattle, then in Houston, Texas), taught Orthopedics and Rheumatology at Bastyr University, and pursued his constant review of Medline for the continuous compilation of his biomedicine, nutrition, and physiology database. From 2006-2010, Dr Vasquez attended University of North Texas Health Science Center Texas College of Osteopathic Medicine and graduated as Doctor of Osteopathic Medicine in May 2010. Dr Vasquez has published more than 75 articles and letters in magazines, newspapers, and peer-reviewed journals including Alternative Therapies in Health and Medicine, JAMA, The Lancet, British Medical Journal, Annals of Pharmacotherapy, Journal of the American Osteopathic Association, Integrative Medicine, Evidence-based Complementary and Alternative Medicine, Journal of Clinical Endocrinology and Metabolism, and Arthritis & Rheumatism--official journal of the American College of Rheumatology. Dr Vasquez has written at least five textbooks, including Integrative Orthopedics, Integrative Rheumatology, Musculoskeletal Pain: Expanded Clinical Strategies, Chiropractic and Naturopathic Mastery of Common Clinical Disorders, and Chiropractic Management of Chronic Hypertension. Dr Vasquez's current affiliations include National University of Health Sciences (Adjunct Professor), Institute for Functional Medicine (Faculty), University of Western States (Affiliate Faculty), and Biotics Research Corporation (Researcher and Lecturer).
Save the Date: May 17 & 18th, 2013 - Boston MA. This will be one conference that you will not want to miss!!