by
Iñigo Mujika
Over the years, training more, training longer and harder has been the main recipe for elite athletes and coaches to keep improving and get ahead of the opposition. For those interested in finding out how much and how hard elite athletes actually train, just have a look at my past posts entitled Swim training camps, Athletes and coaches on a mission, or my recent publication Olympic preparation of a World-class female triathlete.
But some of us do not view training just as the time an athlete is exercising physically and mentally, but as a cycle that includes both, the time of exercise and the time needed to recover from and assimilate the stimuli provided by the exercise. In other words, training is a cycle including training time and recovery time. In the past decade or so, the importance of recovery for elite sports performance has been widely recognized, and reference training centers and sport federations have invested significant financial resources in recovery facilities and expert personnel. Such facilities usually include cold and hot water pools and baths, as well as relaxation areas, and recovery experts continuously emphasize the importance of sleep for recovery, as you can see in my post Sleep, the key to recovery and training adaptation.
Continue reading by clicking HERE
"546.-7. Service of a Daily Cold Water Bath.—We infer again that a daily cold water bath is of great service for all students and sedentary persons who are in health. Not only is it desirable on account of cleanliness, but a serviceable shock is thus imparted to the nervous system. It, however, should be taken as speedily as possible, the essential thing desired being, that pure water should be spread over the whole surface of the body, and after it that the skin should be speedily and vigorously wiped dry. The secondary effect, however, the stimulus imparted to the nervous system by the shock, is by no means an unimportant issue to be gained."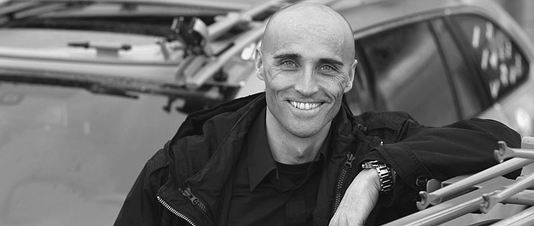 Iñigo Mujika
SPONSORED BY:

Keynote Session: Tapering and Peaking for Optimal Performance
Breakout Session: Detraining in Elite Athletes
Iñigo Mujika earned Ph.D.s in Biology of Muscular Exercise (University of Saint-Etienne, France) and Physical Activity and Sport Sciences (University of The Basque Country). He is also a Level III Swimming and Triathlon Coach and coaches World Class triathletes. His main research interests in the field of applied sport science include training methods and recovery from exercise, tapering, detraining and overtraining. He has also performed extensive research on the physiological aspects associated with sports performance in professional cycling, swimming, running, rowing, tennis, football and water polo. He received research fellowships in Australia, France and South Africa, published over 90 articles in peer reviewed journals, four books and 30 book chapters, and has given 210 lectures and communications in international conferences and meetings. Iñigo was Senior Physiologist at the Australian Institute of Sport in 2003 and 2004. In 2005 he was the physiologist and trainer for the Euskaltel Euskadi professional cycling team, and between 2006 and 2008 he was Head of Research and Development at Athletic Club Bilbao professional football club. He was Physiology consultant of the Spanish Swimming Federation in the lead-up to London 2012. He is now the Head of Physiology and Training at Euskaltel Euskadi World Tour Cycling Team, Associate Editor for the International Journal of Sports Physiology and Performance, and Associate Professor at the University of the Basque Country.
Purchase ENDURANCE TRAINING - SCIENCE AND PRACTICE by Dr. Mujika HERE