BSMPG is proud to announce MATT HERRING as a speaker at the 2014 BSMPG Summer Seminar - May 16-17th, 2014. Last year was a sell out and the only difference this year will be us announcing a sell out a month in advance! This will be one of the greatest performance and therapy seminars of all time!
Be sure to save the date and reserve your hotel room well in advance.
See you in Boston in May!!!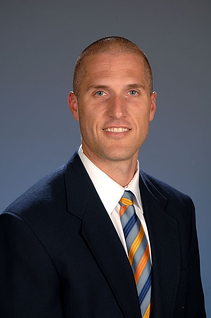 MATT HERRING
Previous Experience: NBA San Antonio Spur's and NCAA Florida Gators - National Champions
Topic: Functional Exercise Variations
Sponsored by:

Matt Herring joined the San Antonio Spurs in 2011 as the team's Director of Athletic Performance. He was part of two successful seasons with the organization that resulted in a Western Conference Finals appearance during his first campaign and an NBA Finals loss last season.
Herring came to San Antonio after spending seven years as the strength and conditioning coordinator for the University of Florida men's basketball, men's and women's golf , and men's and women 's tennis programs. He was an integral part of the Gators back-to-back national championships in 2006 and 2007. Prior to his stint in Gainesville, he helped the Oklahoma State Cowboys men's basketball program reach the 2004 Final Four. He arrived at Oklahoma State University after spending two years as an intern at the University of Texas.
Herring earned his bachelor's degree in exercise sports science from Southwest Texas in 1994. He achieved his M.Ed. in kinesiology from the University of Texas in May of 2002. He is a member of the National Strength and Conditioning Association, the Collegiate Strength and Conditioning Coaches Association, and USA Weightlifting. He is a Certified Strength and Conditioning Specialist, a Strength and Conditioning Coach Certified, a Corrective Exercise Specialist, and a Certified Sports Performance Coach.