Dave Tenney Joins the CATAPULT Performance Directors Meeting - May 18, 2014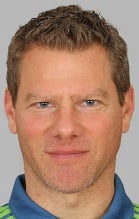 David Tenney was named the Sounders FC fitness coach on January 9, 2009. He is one of Major League Soccer's most respected and highly-regarded fitness coaches following two years in Kansas City. On January 1, 2014, Tenney was named Sports Science & Performance Manager for the Sounders. Tenney's Sports Science & Performance department is the first of its kind in MLS — and is tasked with collecting and analyzing the physiological, physical, and tactical data related to performance, fatigue, and injury prediction. Prior to the Seattle Sounders, Tenney held similar positions with the Kansas City Wizards (now Sporting KC), the George Mason's Men's & Women's teams, and the Washington Freedom (women's professional soccer).
Tenney holds a Bachelor's degree in Coaching Science from George Mason University (VA), and a Master's degree in Exercise Science - Performance Enhancement/Injury Prevention from California University of PA. He also holds a European Soccer 'A' license from the Czech Republic FA, and an NSCAA 'Premier' diploma.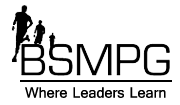 Mission of the BSMPG Performance Director Forum: To provide the leaders in performance training and medical oversight an opportunity to engage with leaders of similar attitude, vision, and entrepreneurial spirit, while pursuing innovative strategies in performance methodology.
Date: Sunday May 18, 2014
Location: Boston, MA
Invitations & Enquiries: This is an invite only event. If you are interested in joining the leaders in performance training and medicine for a day of interaction, debate, and real insight, then please send an email expressing your interest in this limited capacity event to bostonsmpg@gmail.com.
*Please note: The BSMPG Performance Director Leadership Forum is an invitation-only event and is limited to the top senior professionals in order to maintain the quality and relevance of attendees. An invitation to the "BSMPG Performance Director Leadership Forum" is at the sole discretion of the organizers and the team of advisors.
Agenda:
8:30-9:00 am Registration and Breakfast
9:00-10:00 am Evaluation of the Elite Athlete - Fergus Connolly
10:00-11:00 am Monitorning the Elite Athlete - Dave Tenney
11:00-11:30 am Roundtable Discussion / Break
12:30-1:30 pm Networking Luncheon
1:30-2:30 pm Creating a Performance Team - Fergus Connolly
2:30-3:30 pm Developing a Vision with Management - Mike Zarren, Assistant GM, Boston Celtics
4:30-5:30 pm Sports Performance: What's Next? - Fergus Connolly
6:00-9:00 pm Performance Directors Dinner