Interview by Mike Robertson
Robertsontrainingsystems.com
DAVE TENNEY
SPEAKER AT BSMPG 2014 CATAPULT PERFORMANCE DIRECTOR MEETING
I am currently the Sports Science & Performance Manager for the Seattle Sounders FC of MLS. This is a new job title, and fairly unique role because it involves the management of all personnel, methodology, & philosophy related to fitness, strength & conditioning, and sports science.
In our performance & sports science group, I am lucky to have Ravi Ramineni (data analyst) and Chad Kolarcik (head of strength & conditioning) both on board in full-time roles as well. We are also considering adding a full-time youth performance coach sometime soon as well.
At what point in time did you realize you wanted to make soccer your life/career? Were you always into soccer growing up?
I think when I went down to Virginia Tech to play soccer, I began to think that this was something that I really wanted to do.
After my freshman year of playing there, I was fortunate enough to have a summer trial with the junior team of Bordeaux FC in France.Seeing that level of play, and being able to watch the absolute top level of soccer (France would soon dominate world soccer a couple of years after that), I was hooked, and convinced that this was something I would want to take seriously – as both a coach & player – for the rest of my life.
Tell us about your career arc – it seems as though you've been everywhere!
Well, following from my Virginia Tech and French experience, I must say that my actual playing career ended up being extremely average.
I ended up playing for a couple years in the minor leagues of Germany and then seven years in the various incarnations of the indoor professional leagues here in the US. At 29, I'd had enough of the minor league pro circuit, and found that my true passion may be coaching.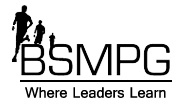 Mission of the BSMPG Performance Director Forum: To provide the leaders in performance training and medical oversight an opportunity to engage with leaders of similar attitude, vision, and entrepreneurial spirit, while pursuing innovative strategies in performance methodology.
Date: Sunday May 18, 2014
Location: Boston, MA
Invitations & Enquiries: This is an invite only event. If you are interested in joining the leaders in performance training and medicine for a day of interaction, debate, and real insight, then please send an email expressing your interest in this limited capacity event to bostonsmpg@gmail.com.
*Please note: The BSMPG Performance Director Leadership Forum is an invitation-only event and is limited to the top senior professionals in order to maintain the quality and relevance of attendees. An invitation to the "BSMPG Performance Director Leadership Forum" is at the sole discretion of the organizers and the team of advisors.
Agenda:
8:30-9:00 am Registration and Breakfast
9:00-10:00 am Evaluation of the Elite Athlete - Fergus Connolly
10:00-11:00 am Monitorning the Elite Athlete - Dave Tenney
11:00-11:30 am Roundtable Discussion / Break
12:30-1:30 pm Networking Luncheon
1:30-2:30 pm Creating a Performance Team - Fergus Connolly
2:30-3:30 pm Developing a Vision with Management - Mike Zarren, Assistant GM, Boston Celtics
4:30-5:30 pm Sports Performance: What's Next? - Fergus Connolly
6:00-9:00 pm Performance Directors Dinner