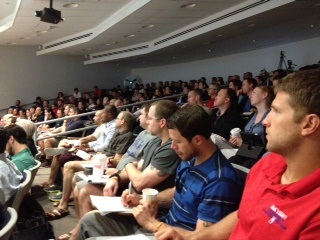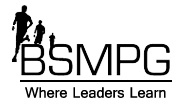 1. Book your Hotel Now: The Colonnade Hotel has released additional rooms for our group. Book a room at the Colonnade which is just down the road from the seminar location using the link HERE. Other area hotels have great accommodations and pricing BUT all hotels within the city limits are sure to sell out this year. In addition to BSMPG a number of college graduations and international seminars are also invading Boston in May so space is tight. Book your hotel TODAY!
2. Pick Your Learning Path: The one complaint that all attendees have year after year is that we bring in too many awesome speakers, and each year they are forced to choose between the best of the best from one discipline and the best of the best in another field. Listen, we're sorry we're not sorry. BSMPG is about bringing the best clinicians and performance professionals (that's you), the best speakers and information from across the globe - so deal with it! The most up to date agenda is below (subject to change).
3. Be an Engergizer Bunny: BSMPG is not for the faint of heart. This is serious all day, kick you in the butt, splash cold water on your face, rock your world kind of learing. So grab your big boy pants and your coffee mug and get ready to learn from the best in the business. We like coffee too, so you can count on plenty of that throughout the weekend as well.
4. Come to Boston Early - FAT-Tool Training: Dr. Mark Scappaticci joins BSMPG this year as both a speaker and as the presenter for our special pre-seminar FAT-Tool Training event. Learn to manipulate fascia from a world leader in fascia work with a tool that is a complete GAME CHANGER! If you don't know, now you know. Choose from purchasing both the FAT-Tool and day long training or just day long training by clicking HERE - use codes "BOSTON" and "BOSTON2" respectively to save $$$. FAT-Tool training takes place on May 15th.
5. Live Patient Evaluations Added: You asked and we answered. This year we asked three of our speakers to evaluate and suggest treatment options for three patients with chronic musculoskeletal issues. Each speaker will evaluate and discuss with attendees what they see, specific limitations, and suggested treatment options followed by an interactive Q&A session. Just another way BSMPG is listening to you!
6. The CATAPULT Performance Directors Meeting: The mission of the BSMPG Performance Director Meeting is to provide the leaders in performance training and medical oversight an opportunity to engage with leaders of similar attitude, vision, and entrepreneurial spirit, while pursuing innovative strategies in performance methodology. This is an invite only event - click HERE to learn more. Yes - its going to be awesome! This event takes place on May 18th.