by Derek Hansen
Article originally appeared on: StrengthPowerSpeed.com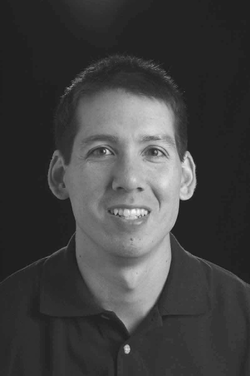 Over the last five years, I have noticed some gradual changes in the role of the strength and conditioning coach at the professional sports level. Some of my thoughts are based on casual observations, but also frank discussions with coaches who are currently working in the professional ranks, or coaches that have moved on from the pros to other levels of sport – mostly college jobs. But one thing is clear: The strength coaching profession of today is not the same challenge as it was 15 to 20 years ago. There are some emerging realities in professional sports that make it a different world, and one in which coaches may have to re-invent themselves. While some coaches interpret these changes as the result of innovations and progress, others – especially strength coach purists – see it as a step backwards away from the art of coaching and the development of a true coaching position.
Key changes and trends include:
1. Restructured Collective Bargaining Agreements
A number of professional sports leagues have restructured their collective bargaining agreements in favor having less off-season commitments for the players. For the most part, player unions have negotiated less mandatory practice and training time for players during the off-season. Some sports have reasoned that the wear-and-tear of extra workouts needed to be curtailed, inferring that contact sport athletes training extra days in the off-season would lead to more injuries and concussions. The sad part is the negotiators threw the baby out with the bathwater and did not allow the teams to condition players in the off-season for very long periods, even though good training helps to prevent injuries – not create them.
The NFL example is the most alarming. Previously, the players had 14 weeks of off-season training to prepare for pre-season and in-season competition. This has been shaved down to nine weeks, with only about three or four of those weeks dedicated to actual strength and conditioning work. Yet, fans are alarmed when the injury rate for the latest season is greater than previous years, with a larger number of big-name players having season-ending injuries. In fact, when some of the most serious injuries are considered – such as ACL injuries – 27 pre-season and 23 in-season ACL injuries (50 total) were recorded for the first three months of the 2013 NFL season, on pace for the highest number on record. Some would argue that the higher number is a result of the NFL clamping down on helmet-to-helmet hits, encouraging defenders to hit below the waist. However, the vast majority of ACL injuries were classified as non-contact injuries.
With strength and conditioning coaches having less mandatory time with the athletes in the off-season, one can only wonder what kind of shape the athletes show up to training camp in. If athletes haven't completed the proper amount and intensity of training in the off-season, one could reasonably expect that these athletes could be at greater risk of injury due to fatigue and strength deficits. Assuming that all of the athletes will ensure their fitness is appropriate for the demands of training camp is naïve at best. The question is, what can the strength coach do to mitigate the negative impacts of less mandatory off-season training? Strength coaches who want to show their value to the organization must find a way to maximize their time with athletes, while not going overboard and creating injuries in training that would preclude the players from participating in actual team practices. If athletes are left to their own devices for the majority of the off-season time, strength and conditioning staff must build a cohesive relationship with each individual player to ensure buy-in to the program, a degree of mutual trust and a greater probability that the team complies with the workout plans sent out at the conclusion of the season.
2. The Hiring Process
Strength coaches are not evaluated using the same parameters as other sport coaches. Head coaches are evaluated on wins and losses. Assistant coaches and position coaches are evaluated on the statistics of the athletes they supervise. Strength coaches could be evaluated on how strong, powerful and fast their athletes have become under their programs. However, the majority of team administrators do not track this type of data closely. More often than not, strength coaches are hired based on their relationship with a sport coach. When a head coach is hired, he typically brings on board a strength coach that he was worked with previously. There are rarely any exhaustive interview processes where strength coaches are grilled on their knowledge, experience, philosophy and effectiveness.
Continue reading article by clicking HERE.
See DEREK HANSEN at the 2014 BSMPG Summer Seminar - May 16-17th, 2014.
BSMPG: Where Leaders Learn
Derek M. Hansen
is a sports performance consultant based out of Vancouver, B.C., Canada. He currently works as the Director of Athletic Performance
at Simon Fraser University. He has worked extensively with coaches and athletes from all levels of high performance including the NBA, NFL, NHL, MLB, CFL and the NCAA. His involvement with Olympic athletes, coaches and teams includes sports such as Track and Field, Speed Skating, Softball, Bobsleigh and Field Hockey, with many of these athletes having won Olympic medals and achieved world record performances.

Derek's specific areas of expertise include speed development, electrical muscle stimulation for performance, tapering and recovery, and hamstring rehabilitation. Two significant influences in the development of his approach have been Charlie Francis and Al Vermeil. Derek worked closely with Coach Francis from 2001 to 2010, providing coaching to elite athletes and developing Charlie's educational materials for on-line presentation and seminar delivery. Coach Vermeil has also been a steady source of mentorship to Derek from 2002 to the present day, providing insight into all areas of athlete performance.

When not coaching, Derek is a course conductor with the Canadian National Coaching Certification Program in the areas of Physical Preparation, Recovery & Regeneration and Sport Biomechanics. He has developed a broad series of electrical muscle stimulation protocols for Globus Sport and Health Technologies, known as the SpeedCoach, that integrates EMS programming with conventional training to enhance speed performance. Derek also runs a highly successful Strength and Conditioning apprenticeship program that places young coaches in jobs all over the world.