Article originally published on: lowerextremityreview.com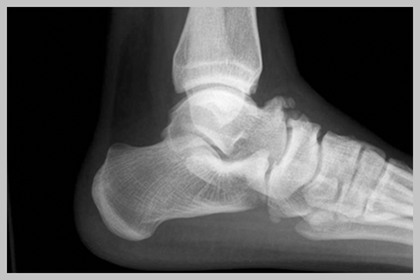 Many knee injury prevention programs do not focus on ankle dorsiflexion range of motion and hip adductor activation, but research suggests both distal and proximal variables contribute to alterations in frontal plane knee biomechanics and could affect injury risk.
By Darin A. Padua, PhD, ATC, and Micheal A. Clark, DPT, MS, PES, CES
Musculoskeletal injuries from sports represent serious long-term health concerns for millions of young Americans.1 Sport and recreational injuries result in seven million physician visits each year,1 with lower extremity injuries comprising 66% of all sports injuries. The knee is the joint most commonly injured.2 Known risk factors for knee injury (e.g., anterior cruciate ligament [ACL] injury, patellofemoral pain, knee osteoarthritis, medial collateral ligament [MCL] injury, and knee cartilage/meniscus damage) include altered frontal plane biomechanics of the knee joint.3-9 Therefore, the effectiveness of knee injury prevention programs may depend on the ability to modify those neuromuscular characteristics that influence frontal plane knee biomechanics.
The hip abductor, extensor, and external rotator muscles (gluteus medius and maximus) are frequently described as critical factors controlling frontal plane knee biomechanics.10,11 Research investigating the influence of gluteal muscle activation, strength, or both on frontal plane knee biomechanics is mixed, with multiple studies showing no association between gluteal muscle function and frontal plane knee biomechanics.12-15 Therefore, other factors that influence frontal plane knee biomechanics may exist. Several recent studies indicate that limited ankle dorsiflexion ranges of motion (ROM) and hip adductor muscle activation are neuromuscular characteristics contributing to altered frontal plane knee biomechanics, and subsequent knee injury risk. The purpose of this review is to highlight the current evidence in this area of study.
Ankle dorsiflexion and knee biomechanics
Restricted ankle dorsiflexion motion is an important factor associated with altered frontal plane knee biomechanics.
Continue to read this article by clicking HERE.
A special thanks to: