by
Derek M. Hansen
With most of the teams in the NFL starting their mandatory off-season training this week (Teams with returning head coaches start April 21st. Teams with new head coaches could begin as early as April 7th.), there have been a good number of Strength and Conditioning coaches left wondering if they have enough time to really make an impact with their players. In the past, strength coaches may have had as many as 12 weeks to prepare their players for pre-season training camps scheduled to begin mid-July. However, since the new collective bargaining agreement (CBA) came into effect prior to the 2013 NFL off-season, strength coaches have really only been permitted to undergo fully dedicated training with players for five weeks. This has left a lot of strength coaches to breathe a "collective" sigh and wonder if CBA actually stands for, "Can't Build my Athletes."
This phenomenon is not isolated to the NFL. Through conversations with various coaches and consultants working with NHL and NBA teams I have found that many pro sports teams are handcuffed when it comes to making sure their athletes continue to train hard and train smart during the off-season period. One NHL team strength coach commented that he could not contact his players in the off-season to see how their training was going. The players, however, could contact the strength coach if they had any questions or wanted to voluntarily offer information regarding their progress. This struck me as quite odd simply because each team is investing large amounts of money into these players. Shouldn't the team be able to make sure their players are staying in shape in the off-season? If a player doesn't follow through on his off-season training program, shows up for training camp out of shape and gets injured, is it not the fault of the player? To me, it sounds like a really big headache for professional teams and something that will become more apparent as the impact of these agreements comes to fruition over the next few years.
Regardless of who is right or who is wrong, it leads me to a number of conclusions regarding how teams and coaches must approach the off-season and, in many respects, the composition of their organizations. Provided below are my thoughts:
1. Talent Reigns Supreme
If training and conditioning is slowly being drawn out of the equation, it remains quite obvious that the teams with the best talent will have the best chance to make it to the post-season, succeed in the playoffs and, ultimately, win the championship trophy. Thus, talent identification becomes even more important and draft day becomes a significantly more anxious time. Because of the pressure mounting on teams to make the 'right' selection on draft day, I surmise that teams will over-analyze events such as the NFL combine and run the risk of making even bigger blunders when it comes to 'building' their teams. Predictive analytics may seem like the answer to many organizations, but as Henk Kraaijenhof wrote in one of his recent blog articles: "Linear thinking doesn't work in biology, nor in many other fields."
2. Character Comes into Play
Players must have the right combination of talent and character to make it work for teams in this new generation of collective bargaining bliss. If teams cannot mandate that players work out with their staff in the off-season, it will be up to the players to find the proper physical trainer and follow an appropriate training program diligently. Michael Jordan had the motivation to build his own basketball court and gym in his house and invite teammates to train with him in the off-season. Do players of this era have the same drive and determination? The salaries are bigger and the commitments are leaner but does this translate into better performance on game-day? In this current climate of non-mandatory off-season work, players must take it upon themselves to "get it done" in the off-season. Consistent communication with team strength and conditioning staff during the off-season must be viewed as a positive effort on the part of the players. It must form the basis of a total team effort throughout the year if a team hopes to be successful.
3. Strength Coaches Must Grow a Personality
Long gone are the days of the growling, shouting strength coach who was known for intimidating players into getting their workouts done in the off-season. Strength coaches must now find new ways to motivate players without insulting them or threatening to go to the coach or GM. In actuality, strength coaches must connect with players on a personal level and develop a relationship of trust. This does not mean that the strength coach becomes the wingman for a pro athlete scoping out the local bars and nightclubs. It does mean that the strength coach must work harder to individualize his services for his players and find out what works best for each athlete that steps into his gym. In cases where the strength coach can contact players in the off-season, a consistent line of communication is a must. This communication cannot take the form of, "Are you getting your workouts done?" It must be more along the lines of, "How are things coming along? Is there anything I can do to make things work better for you?" While some may view this as the growth of a kinder and gentler but more passive strength and conditioning coach, I see it as a necessary adaptation of the profession if strength coaches want to remain relevant and significant contributors.
Continue reading this article by Derek Hansen by clicking HERE.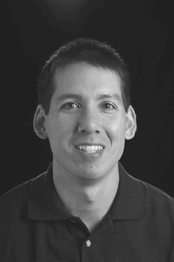 Derek M. Hansen is a sports performance consultant based out of Vancouver, B.C., Canada. He currently works as the Director of Athletic Performance at Simon Fraser University. He has worked extensively with coaches and athletes from all levels of high performance including the NBA, NFL, NHL, MLB, CFL and the NCAA. His involvement with Olympic athletes, coaches and teams includes sports such as Track and Field, Speed Skating, Softball, Bobsleigh and Field Hockey, with many of these athletes having won Olympic medals and achieved world record performances.
Derek's specific areas of expertise include speed development, electrical muscle stimulation for performance, tapering and recovery, and hamstring rehabilitation. Two significant influences in the development of his approach have been Charlie Francis and Al Vermeil. Derek worked closely with Coach Francis from 2001 to 2010, providing coaching to elite athletes and developing Charlie's educational materials for on-line presentation and seminar delivery. Coach Vermeil has also been a steady source of mentorship to Derek from 2002 to the present day, providing insight into all areas of athlete performance.
When not coaching, Derek is a course conductor with the Canadian National Coaching Certification Program in the areas of Physical Preparation, Recovery & Regeneration and Sport Biomechanics. He has developed a broad series of electrical muscle stimulation protocols for Globus Sport and Health Technologies, known as the SpeedCoach, that integrates EMS programming with conventional training to enhance speed performance. Derek also runs a highly successful Strength and Conditioning apprenticeship program that places young coaches in jobs all over the world.