We always hate losing great speakers to unexpected life events, but when a world authority in performance training is able to step in last minute, well, it sort of takes the sting out of it.
BSMPG is proud to bring Dr. John Sullivan to Boston for the 2014 BSMPG summer seminar! We are officially one week away and are ready for the largest seminar to date!
Registration will be open until Monday May 12th - but then its CLOSED!
Sign up today!
See you in a week!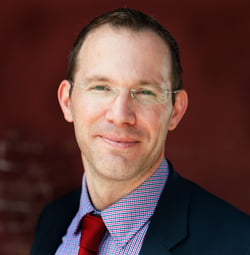 DR. JOHN SULLIVAN
Topic: Readiness – Science and Application
SPONSORED BY:

Dr. John P. Sullivan is the founder and CEO of Clinical & Sports Consulting Services. He is a Clinical Sport Psychologist and Applied Sport Scientist for Providence College, the University of Rhode Island, and within the professional ranks of the NFL, NBA, WNBA, MLS, Olympics, and the Elite Performers of Military. He has worked in the NFL for 13 years coordinating clinical care, human performance technology, and facilitating the league's Rookie Success Program. He is the Assistant Director of the South County Sports Medicine/Sports Performance Concussion Clinic in Wakefield, Rhode Island. Dr. Sullivan has worked as a mental health professional for nineteen years and provided professional services in a wide variety of settings including hospitals, college counseling centers, and private practice. He is a licensed psychologist and well-rounded clinician/practitioner, having served children, adolescents, adults, and geriatric patients.
Dr. Sullivan is a thought leader who has provided services for a broad variety of athletes, and has served as a consultant, practitioner, lecturer, and researcher in the area of Sport Psychology both domestically and internationally. He is an active member of the Rhode Island Interscholastic League Sports Medicine Advisory Committee, the Big East Conference Sports Medicine Society, and a frequent collaborator with the National Collegiate Athletic Association (NCAA) regarding education initiatives and provides expert oversight. He is currently one of five national experts tapped by the NCAA to provide expert oversight for new guidelines for the NCAA Sports Medicine Handbook to be revised for the Spring of 2012. In the fall of 2012 Dr. Sullivan will be part of a team of sports medicine professionals writing the first consensus statement regarding the treatment of mental health issues with student-athletes. The National Athletic Trainers Association (NATA) is the first professional sports medicine organization to set such standards. Dr. Sullivan similarly serves on several scientific advisory boards for developing technology companies in the areas of sport and well-being.
Dr. Sullivan is a frequent contributor, writing on sport science and sports medicine for peer review journals and the popular press. He will be co-authoring two forthcoming chapters; the first on the merging of technology, neuroscience, biofeedback, and sport/performance psychology in Sport Psychology: On the Way to the Olympic Games and the second chapter focusing on well-being and mental health issues in athletes within Fundamental Concepts in Sport and Exercise Psychology: A project sponsored by the International Society of Sport Psychology due out June 2013. He is also the co-editor of a manuscript examining the science of Recovery Training from a multidisciplinary approach which includes some of the most experienced applied sport scientists from NFL, NHL, Premiere Soccer, Olympic Training Programs, and Collegiate Sports. Dr. Sullivan is currently engaged in research in the areas; concussion assessment/rehabilitation, central nervous system measurement/assessment, recovery training, performance testing, and talent selection.
In 2010 he provided the clinical keynote at the National Athletic Trainers Association (NATA) National Conference in Philadelphia focusing on mental health issues with student-athletes. He was the 2010 recipient of the Rhode Island Athletic Trainers Association Service Award for distinguished service and education in the area of sports medicine.