by Robert A. Panariello MS, PT, ATC, CSCS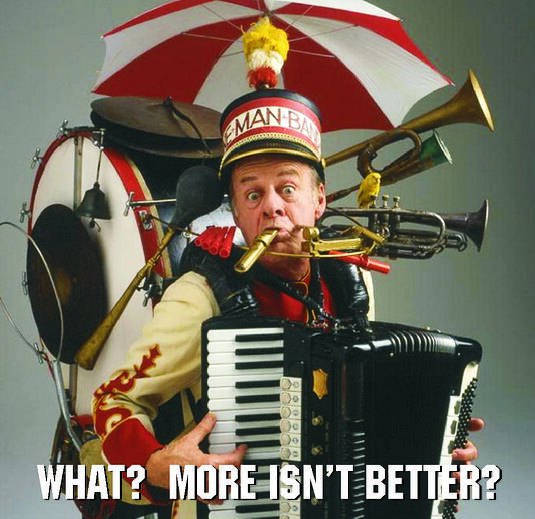 In a recent conversation with my good friend Hall of Fame Strength and Conditioning (S&C) Coach Johnny Parker he commented on his recent visit to a D1 University where in discussions with this University Head S&C Coach regarding the review of the football team's weight room program design, it was stated that approximately 80% of the program design placed emphasized toward athletic performance and approximately 20% placed emphasis on "prehab" and injury prevention. A breakdown of this football training program design revealed a 50%/50% split of the program exercise volume for both athletic performance and prehab/injury prevention and not the assumed 80% to 20% originally stated.
Coach Parker and I had previously spent time together at a D1 University to present on the topic of program design for the S&C staff at this institution with an emphasis on football program design. We also observed and made recommendations during the football team's participation during their off-season training.
During our first "classroom" session with the football S&C staff, they were asked to list in order of importance; the exercises they felt should best be incorporated in their football program design. The top 2 exercises listed were the squat and the Olympic lifts. A breakdown of this particular D1 football program design revealed that approximately 10% of the total program volume was dedicated to the squat exercise performance and approximately 12% was dedicated to the Olympic lifts. Just as in Coach Parkers recent visit, you could imagine the surprise of this D1 football S&C staff when the actual numbers presented were very far below the program design perceived squat exercise and Olympic lift volume of work. These examples of the misconception of the actual work performed occur more often than assumed. Why does this incident of perception vs. reality of program design exercise (athletic performance) volume occur? Before I proceed I would also like to mention that these two D1 programs have excellent Head S&C Coach's and staffs. These S&C coaches have the respect of their players, football coaching staff, and university administration. They are very organized and run outstanding and successful programs, i.e. conference championships, bowl game appearances, etc.
Why does Perception vs. Reality in the Program Design occur?
With all of the available training information presented at conferences, in books, articles, and videos, as well as the gazillions of internet articles and blogs, etc. available, the S&C Professional is faced with a significant dilemma, which exercises to include and which exercises to omit from the athlete's training program design. What appears to transpire is that the S&C Professional attempts to include everything they can in their program design i.e. as many exercise's as possible for athletic performance and prehab/injury prevention. This seems to occur because the S&C professional is faced with the concerns of (a) if I don't include all of these exercises am I cheating my athletes from being the best that they can be and (b) If I don't include everything in our training program design and my competition does, do my opponents now have an unfair advantage over our players?
This trend also occurs in the field of rehabilitation as I have witnessed less experienced physical therapist's and athletic trainer's who will appropriately add more advanced exercises as their patient's/athlete's condition progresses, yet do not remove the easier basic rehab exercises performed at the initiation of care. As this tendency continues over time the total volume of work performed by the patient/athlete may become excessive and may lead to the risk of overuse type pathologies.
With regard to the S&C program design, how does the S&C Professional determine which exercises to include and which ones to omit?
Establish a Training Philosophy
It is important for the S&C Professional to establish an athletic performance training philosophy. Once this philosophy is established, regardless of the type of philosophy, the S&C Professional should adhere to this philosophy to allow enough significant time for this philosophy to make its impact upon the athlete regardless of all the "outside noise" of additional exercises of which the coach may continue to be bombarded. Now does this infer that the S&C Professional should not continue to strive to progress and improve to achieve the best training program design as possible? Of course not as to do so would be certainly be foolish and limit the positive outcomes of the athlete during the training process. However, with that said the S&C Professional should not ignore the successes of the past.
Continue to read this article by clicking HERE.