BSMPG is proud to announce MIKE DAVIS as a speaker at the 2015 BSMPG Summer Seminar - May 15-16th, 2015. Last year was a sell out and the only difference this year will be us announcing a sell out well in advance! This will be one of the greatest performance and therapy seminars of all time!
"There are very few people that can take you out of pain and also train you to be a beast at the same time - Mike Davis is one of these special people."
- Art Horne, Director of Sports Performance, Northeastern University
Be sure to save the date and reserve your hotel room well in advance.
See you in Boston in May!!!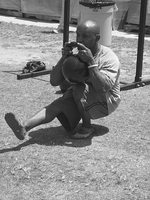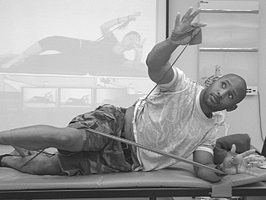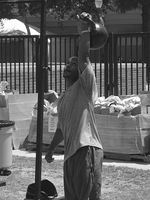 MIKE DAVIS
SPONSORED BY:
Dr. Mike Davis DPT, best known as "Dr. Mike" is an acclaimed professional in the worlds of physical therapy, sports training, and wellness. With a deep and genuine commitment to see his clients reach optimum physical competence, Dr. Mike is best known for his wealth of knowledge, attention to detail, and caring approach.
Dr. Mike received his Doctorate in Physical Therapy from Temple University in 2003. Since his time at Temple, Dr. Mike has continued his education and has achieved the following:
*Dynamic Neuromuscular Stabilization (DNS) Certified Practitioner
*Certified Active Release Technique (ART) Full Body and Long Tract Practitioner
*Certified Intramuscular Therapy/Transdermal Needling/Dry Needling Practitioner
*Certified Selective Functional Movement Assessment (SFMA) Practitioner
A former NCAA and avid strength athlete, Dr. Mike has extensive experience ranging from sub acute neurology to elite sports performance. Some of his clientele include the Baltimore Ravens (2013 Super Bowl Champions), Washington Redskins, US Women's Soccer (National Team), International Professional Women's Basketball Players, professional combat athletes and elite military personnel (Special Ops). In addition, Dr. Mike served as a medical consultant to the Chinese Olympic Committee for the 2014 Winter Olympics in Sochi, Russia (short-track speed skating).
Registration Opens Jan 1, 2015
Additional speakers to be announced shortly - Trust us when we tell you that this year will blow your socks off!