BSMPG is proud to announce ANDY O'BRIEN as a speaker at the 2015 BSMPG Summer Seminar - May 15-16th, 2015. Last year was a sell out and the only difference this year will be us announcing a sell out well in advance! This will be one of the greatest performance and therapy seminars of all time!
Be sure to save the date and reserve your hotel room well in advance.
See you in Boston in May!!!
#HOCKEYHAPPENSHERE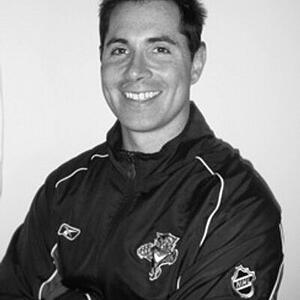 ANDY O'BRIEN
SPONSORED BY:
Andy O'Brien has been training athletes at the Professional and Olympic level for 18 years, and currently trains a group of NHL superstars including Sidney Crosby, Matt Duchene, Jason Spezza, Nathan MacKinnon, Henrik Zetterberg, John Tavares, Kyle Okposo, Erik Johnson, Sam Gagner and Jeff Skinner. He also works with 3 time World Champion Figure figure skater Patrick Chan and Women's Hockey Legend Hayley Wickenheiser. From 2006 to 2012, Andy oversaw the training for 12 time Olympic medalist Dara Torres during some of the most memorable performances in swimming history. In total, he has worked with more than 100 professional and 40 Olympic athletes, who have collectively totaled 7 major sport MVP's, 50+ world championships, 33 Olympic medals and 3 Lou Marsh Awards as Canada's top athlete.
Andy has spent considerable time studying the key performance indicators in hockey, and has developed training applications aimed at producing quantifiable on-ice metrics. His passion for understanding complex human movement has led to an integration of skilled observation with measurement and objectivity – a true harmony of art an science within his coaching practice. Andy holds a Master of Science degree in Kinesiology, as well as designations in sports nutrition, corrective exercise and rehabilitation. He was recently named by the Hockey News as one of the Top 100 people of power and influence in the game of hockey.