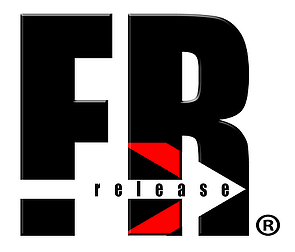 Register for Functional Range Release UPPER Module today * May 22-24, 2015 * Seats are Limited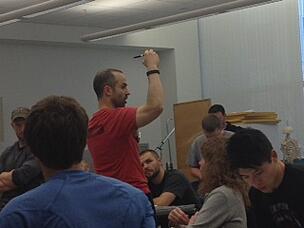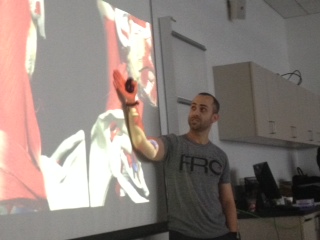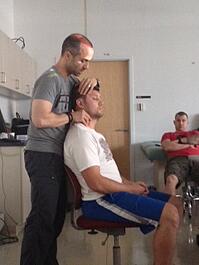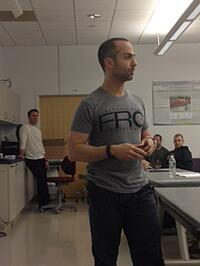 What is Functional Range Release?
Functional Range Release is an advanced system of soft-tissue treatment based in the principles of myofascial release, but with multiple improvements. The treatment system, in combination with the Functional Anatomic Palpation Systems® methods of palpation, focuses on the assessment, localization, and systematic treatment of soft-tissue lesions (adhesions) and areas of fibrosis (scar tissue) which develop as a result of injury, repetitive strain, and cumulative trauma.

Utilizing the trademarked PAIL's Progressive Angular Isometric Loading®) and Tissue Tension Technique®, Functional Range Release® soft-tissue management system expands on the basic tenets of myofascial-release treatments by simultaneously assessing, expanding, and strengthening the patient's functional range of motion. Through our seminars, the practitioner learns to not only treat tissue, but is also provided a means to assess the tissue in order to make sound clinical decisions.
In addition to the 3-day hands on instruction, the seminar also includes a significant online lecture component covering a variety of topics...

ONLINE LECTURE TOPICS:
- Cellular Anatomy/Histological basis of the FR® system
- Molecular Biophysics
- Progressive tissue adaptation
SEMINAR CONTENT:
- Functional Anatomic Palpation Systems (FAP)™
- Tissue Tension Technique
- Progressive/Regressive Angular Isometric Loading
- Tissue Layering Technique
- Neurological Drive assessment
- Mobility Rehabilitation & Development

Spaces are filling up fast. Register now by following the link below and get certified in the most advanced musculoskeletal assessment, treatment, and rehabilitative system to date...

http://www.functionalanatomyseminars.com/register-for-seminars

--
Web http://www.FunctionalAnatomySeminars.com

Blog http://www.FunctionalAnatomyBLOG.com
Facebook http://www.Facebook.com/FunctionalAnatomySeminars
Learn more about the Functional Range Release system by clicking HERE.
hosted by,