Remember when you were in college? It was great wasn't it? Not a worry in the world, house gatherings every weekend, Jell-O shots and streaking through the quad! Ok, maybe not the streaking through the quad but you get my drift.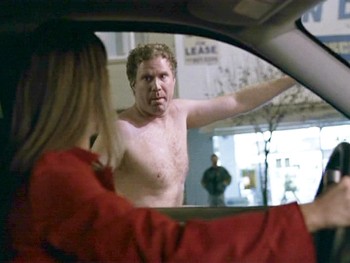 Remember also the time you were assigned a 10 page paper at the beginning of the semester and all of a sudden it's 9pm on a Sunday night and its due the next morning by 8am. As impossible as it seemed at first, you got it done didn't you? And I'd even bet that you did better than average on it?
When we remove ourselves from all distractions, from all the things that inevitably sabotage us from shipping, we are capable of wonderful and remarkable feats. Yet, when we allow others, as well as ourselves, to constantly get in the way, we find that each workday is an ongoing struggle. That each eight hour day wears on and on and yet at the end of it all; the day, the week, or the month we have little or nothing to show for the massive amount of time that we sat at our desk.
I know that phone call was important and that you had to reply to a customer inquiry, but that's not what really kept you from shipping was it?
What amazing piece of work could you ship (Seth Godin calls in Art – "an original creation") if you weren't so busy updating your status on Facebook, tweeting that you just spilled your coffee on your new dress shirt, or checking the latest email chain about the office photocopier being broken again?
Don't have Facebook? What about the clerical, custodial, and catering that you've continued to do? The challenge now is to identify all the distracters that are preventing you from shipping after of course you've eliminated the 3-C's from your work place. So what in your day stops you from shipping?
Hold that thought, someone just tagged me on Facebook, I'll be right back…
Art Horne is the Coordinator of Care and Strength & Conditioning Coach for the Men's Basketball Team at Northeastern University, Boston MA. He can be reached at a.horne@neu.edu.