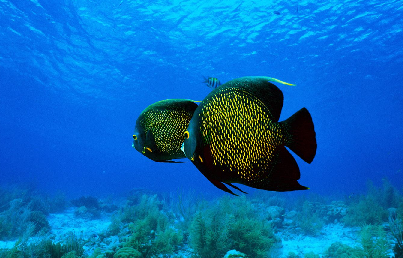 Its the end of fall camp and everyone is feeling a bit run down at work and lacking the needed umph to muster a smile. May I suggest a quick read that is sure to place a smile not only on your face, but also on the faces of your co-workers and customers.
Fish
, by Lundin, Paul and Christensen is the true story of The Pike Place Fish Market where fish are tossed from worker to worker and comic relief comes free of charge. For all those that haven't read it the four main points are outlined below and provide for a nice framework to build your day around, in addition to a break from the traditional management style.
1. Choose your attitude
There is always a choice about the way you do your work, even if there is not a choice about the work itself.
2. Play
"We can be very serious about our jobs without being very serious about ourselves" - Fish
3. Make their day
Find someone who needs a helping hand, a word of support, or a good ear – and make their day.
4. Be present
"talk to them as if they were a long lost friend"
- Fish
So go ahead and throw a fish and have some fun at work tomorrow. Just be sure to wash your hands after.
Art Horne is the Coordinator of Care and Strength & Conditioning Coach for the Men's Basketball Team at Northeastern University, Boston MA. He can be reached at a.horne@neu.edu.