Your award-winning motivational video, Teamwork, applies winning philsophies to business and life in general. What is your definition of teamwork as it applies to sports?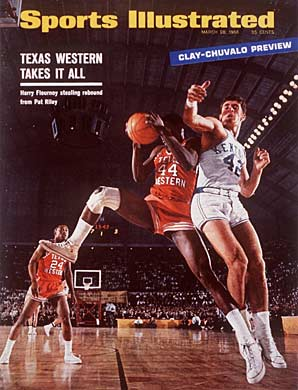 RILEY: Teamwork is the essence of life. And teamwork is an interactive relationship, whereby all of us are either hired or brought together for whatever reason to get a result. It is the essence of life in family. It is the essence of life in sports. And it is the essence of life in business. In order to be successful as a group of people the dynamics of being a team are all the same, with the exception that you are jumping off a different platform – probably from a different industry. But really, the principles are the saem. People have to come together for the common good.
The only way you are ever going to do that is through trust. It's even more than belief. Belief just isn't enough. You simply have to get to a point where you trust one another – in their motives, in their approaches, in their games, in their idiosyncrasies, and their personalities, and what they bring to the table – not be judgmental as a coach, or a teacher, or a parent. No student, no player, no child will ever let you coach, parent, or teach them unless they trust that you are absolutely sincere, competent, and reliable. They are smart enough to see that. If your intentions as a coach or a teacher or a parent are nothing less than sincere, because you want to get something out of it yourself instead of what's in the best interest of the person, then they won't let you. They will sort of punch the clock with you.
You have to be competent because they want to learn. Most kids and most players simply want to learn and get better. And so you have to know what you're doing. It's the same thing when it comes to reliability. If they know you're going to be there, then the trust and the fact that teamwork can cross over from sports into real life will be there, too.
(Interview questions and answers taken directly from the February 2007 edition of Scholastic Coach & Athletic Director)