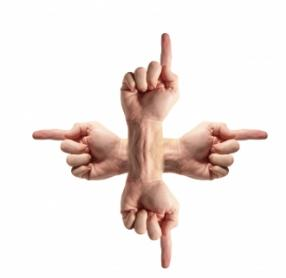 I heard a story recently about a basketball coach that will "get lost" on his way back to campus from the airport after picking up a recruit in an effort to intentionally place the recruit in an uncomfortable situation.
Two things happen.
1. The recruit will sit quietly, put their head down and perhaps jump on their cell phone, text message friends, headphones in and wait for the coach to find his/her way back to campus.
or
2. The recruit will ask questions about general directions, look for street signs that may aid in their quest back to campus and even some will use their technology packed phone to locate their whereabouts on GPS and plug in the schools address providing the coach a clear and decisive path back to campus.
With all things being equal, which kid would you rather have on your team?
Are you worth being recruited to a better team or are you quietly sitting at your desk, minding your own business waiting for others to figure things out?
Art Horne is the Coordinator of Care and Strength & Conditioning Coach for the Men's Basketball Team at Northeastern University, Boston MA. He can be reached at a.horne@neu.edu.