BSMPG is proud to announce that Jonas Sahratian, Strength and Conditioning for University of North Carolina Men's Basketball will join Brandon Ziegler, Oregon State and Brian McCormick at the BSMPG Basketball Specific Conference featuring Dr. Shirley Sahrmann as a keynote speaker next June 3rd and 4th, 2011.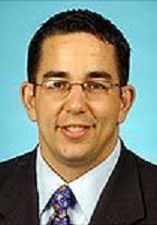 Among the top strength & conditioning coordinators in the college game, Jonas Sahratian enters his sixth season with the Tar Heel men's basketball program after serving in the same capacity at the University of Kansas for five seasons.
Sahratian coordinates strength and conditioning for men's basketball and also works with the diving team. He has been a part of three Final Fours and NCAA championships in 2005 and 2009.
He worked with Carolina head coach Roy Williams in Lawrence from January 1999 to April 2003. He also coordinated strength and conditioning for the volleyball, swimming and diving teams at Kansas.
A native of Detroit, Mich., Sahratian graduated from Western Michigan University in 1997 with a bachelor of science degree in exercise science. In 2000 he received his master's in exercise physiology from Kansas.
In addition to working with Kansas athletics, Sahratian interned for two years at the Chicago Bulls/Vermeil's Sports and Fitness in Deerfield, Ill. He worked in Chicago during the Bulls' NBA championship seasons in 1996-97 and 1997-98.
He is a certified strength and conditioning specialist through the National Strength and Conditioning Association and a certified club coach through USA Weightlifting. Sahratian (pronounced suh-RAY-shun) and his wife, Grechen, reside in Durham.
Speed Drills by Sahratian featured in Stack
Conditioning Drills by Sahratian featured in Stack