BSMPG is proud to announce that Dr. Clare Frank will join Dr. Shirley Sahrmann and Tom Myers as featured speakers in Boston June 3rd and 4th, 2011.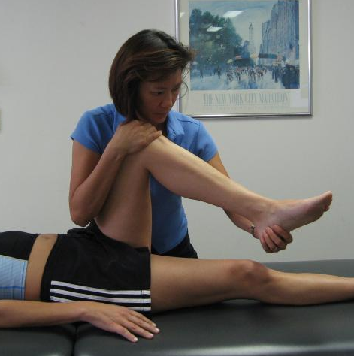 Dr Frank was born and raised in Malaysia where she found her passion in sports. She started competing at the age of 10 and went on to win several state and national competitions in badminton. Shortly after representing Malaysia in the International Women's Uber Cup Championships, she left for the United States to pursue her education as a physiotherapist. While at Northern Illinois University, she earned All American honors and the distinguished Broderick Award in Badminton. Her experience in competitive, elite sports and training has set the backdrop for her keen interest in the neuromuscular system and its relationship with musculoskeletal pain syndromes and dysfunction.
Dr. Frank received her physical therapy degree from Northern Illinois University. She completed the Kaiser Permanente Orthopedic Residency program in 1993 while working on her Master of Science degree in Physical Therapy & Biokinesiology at University of Southern California. She then went on to receive her post-professional doctorate degree from Western University of Health Sciences, Pomona, California in 2003. She is a board certified specialist in Orthopedic Physical Therapy (OCS) and a fellow in the American Academy of Orthopedic Manual Physical Therapy (FAAOMPT).

Her clinical career has been greatly influenced by Shirley Sahrmann PT, PhD, and the Prague School of Manual Medicine faculty, namely, the late Vladimir Janda MD, Karel Lewit MD, and Pavel Kolar PT, PhD. Dr. Frank practices at a private clinic in Los Angeles, California. She has been instrumental in setting up the Movement Science Fellowship at Kaiser Permanente, Los Angeles and is one of the primary clinical instructors for the program. She is also a certified instructor for Bands, Balls & Balance, Janda's Approach to Musculoskeletal Pain Syndromes and Kolar's Approach to Dynamic Neuromuscular Stabilization. Dr Frank also serves as an adjunct lecturer at Western University of Health Sciences and Azusa Pacific University. She has presented at both state and national conferences and has recently published a book on "Assessment and Treatment of Muscle Imbalancels: The Janda Approach" . She currently teaches in the U.S. and internationally.