BSMPG Announces Sue Falsone & The Cervicothoracic Junction
BSMPG is proud to announce Sue Falsone to speak at Northeastern Univeristy on Sept. 22nd from 12-2 pm.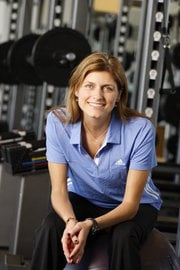 Speaker: Sue Falsone
Topic: Cervicothoracic Junction: How the Head, Neck and Shoulders Inter-relate
When: Septemeber 22, 2011
Time: 12:00 noon - 2:00 pm
Cost: There is not cost associated with this program. In lieu of a program fee, attendees are encouraged to donate to InnerCity Weightlifting.
Location: Newly Renovated Cabot Physical Education Building (see Map HERE). Building #41, enter main doors of building across from Building #42.
Continuing Education: 2 hours of continuing education is awarded for this event for both Certified Athletic Trainers and Strength & Conditioning professionals.
Continuing Education: The Boston Sports Medicine and Performance Group is recognized by the Board of Certification, Inc. to offer 2 hours of continuing education for Certified Athletic Trainers. Provider Number P8108.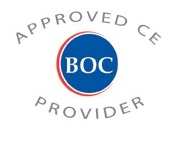 Contact Information: For additional details please contact us at bostonsmpg@gmail.com.
Listen to Sue on SportExpertRehab.com by clicking HERE.
Additional Information on InnerCity Weightlifting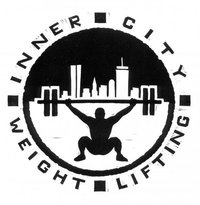 The mission of InnerCity Weightlifting is to reduce violence and promote professional, personal and academic achievement among urban youth. We serve young people on a direct path to gang involvement, former and active gang members, and young victims of domestic abuse through the sport of Olympic Lifting. We work to empower young people with the confidence to say no to violence and yes to opportunity. We provide our students with career opportunities working for InnerCity Weightlifting and in the field of personal training. We provide frequent adult mentorship, and academic support. Counseling services are offered through several of our partnering organizations. The training not only assists sport performance, but also increases confidence, motivation, and may increase learning skills through cognitive development.
These students want to become bigger, stronger, and faster. They want to participate in weightlifting. The sport, coaches, and training atmosphere, however, facilitate positive change. As a student attempts to set a new personal record (PR) for weight lifted, everyone stops and watches. The lifters help 'pump up' the student's morale and something unexpected happens: children, who have been given limited support outside of a gang, are now encouraging each other. They bond and a team is formed. They gain the confidence needed to succeed despite the odds.
Read this Blog by Sarah Cahill, Strength & Conditioning Coach at Northeastern University, on her experiences volunteering at Inner City Weightling
Interested in supporting Inner City Weightlifting or volunteering your time? Contact Sarah Cahill at s.cahill@neu.edu.