BSMPG announces another opportunity to hear the Giants in Sports Medicine and Performance from the 2011 BSMPG summer seminar, "Standing On The Shoulders Of Giants". Watch presentations from Tom Myers' Intensive Track Lecture, Cal Dietz's presentation from the Hockey Specific Track along with Mark Toomey & Dr. John DiMuro's presentation from the Sports Medicine & Rehabilitation Track.
This 3-DVD set contains four hours of Sports Medicine and Performance information and is the perfect holiday gift for those looking to improve the health and performance services that they provide.
Click HERE for complete details.
Interested in more lectures from this seminar? Click HERE to learn more about additional lectures from Tom Myers, Clare Frank and Charlie Weingroff.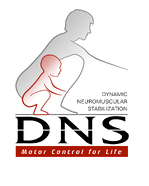 DNS Course "A" is coming to Boston in the spring of 2012. Learn more by clicking HERE. This course is limited to 30 individuals and is sure to fill up fast so register today!!