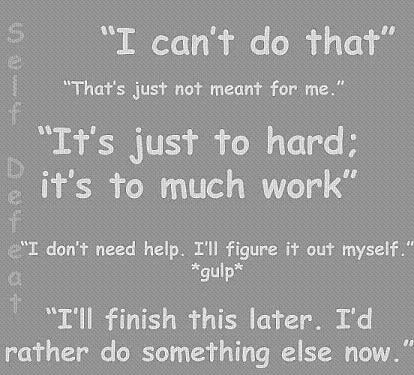 You can do anything that you want.
But you cannot do everything that you want.
To be successful, you must decide between the two.
- Art Horne
Just imagine how special your services could be if you simply stopped sabotaging yourself.
Just imagine the athletic assessments you could provide, the data tracking and trending of injuries and performance, or the complementary services that you and your staff could be involved in if you just stopped doing everything.
The problem with anything and everything is that everything is simply a lot more comfortable.
It's a lot easier for example to check your email every 20 minutes than it is to visit and learn from a world class therapist during your off day or apply the usual ice and e-stim treatment after an ankle sprain than it is to assess for dorsiflexion prior to injury.
"Everything" gets you and the people you provide services to absolutely nowhere. Of course, you will look busy and everyone will pat you on the back for spending so much time in the office, but those that do everything seldom accomplish "anything" great.
The best way to starting doing anything, is to first starting saying no to everything.