BSMPG is proud to announce Craig Liebenson as a Keynote speaker for the 2012 BSMPG Summer Seminar, May 19-20, 2012 in Boston MA.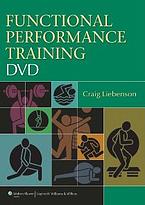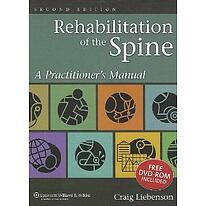 Dr. Liebenson is an Adjunct Professor in the School of Chiropractic, Division of Health Sciences at Murdoch University, Perth Australia and consultant for the Murdoch University and the Anglo-European Chiropratic College M.Sc. program in Chiropractic Rehabilitation. The first ever chiropractic member of the McKenzie Institute (U.S.) Board of Directors, he serves on the editorial boards of numerous journals including the Journal of Occupational Rehabilitation; the PM&R Journal of Injury, Function and Rehabilitation; the Journal of Bodywork and Movement Therapy; and Journal of Manual Therapy.
Dr. Liebenson is the first health care provider to receive a Certification of Recognition from the National Committee for Quality Assurance (NCQA) on Achievement of Recognition for Delivery of Quality Back Pain Care. He is actively engaged in ongoing research on the spinal stabilization system as a Visiting Scholar at Pr. Stuart McGill's Spine Biomechanics Laboratory at the University of Waterloo. He regularly assists Pavel Kolar in his courses and has worked with both Dr. Karel Lewit and Pr Vladimir Janda beginning in 1987. Dr. Liebenson publishes extensively and is the editor of the book/DVD Rehabilitation of the Spine: A Practioner's Manual (2nd ed), 2007.
He has had books published into Spanish, Greek, Korean and Japanese. He was the team chiropractor for the N.B.A. Los Angeles Clippers from the 2006-2007 season until 2009-2010 seasons and is currently a consultant for the M.L.B. Arizona Diamondbacks and Athletes Performance International.
http://www.lasportsandspine.com/
Articles:
_______________________________________________________________________________
Famously uttered by Sir Isaac Newton,
"If I can see further than anyone else, it is only because I am standing on the shoulders of giants."
In 2011 BSMPG invited the titans of Sports Medicine and Performance to Boston for the largest conference of its kind, and many attendees left asking the question, "how could you ever top that speaker line-up?" Well, we did. BSMPG is proud to announce May 19-20, 2012 as the selected date for Sports Medicine and Strength professionals to desend upon Boston MA for another monster conference!
So how could we ever top last year's speaker set?
Let's just say that we asked last year's speakers who they wanted to hear and we got em!
Stay tuned over the next few weeks as we reveal our entire 2012 speaker set. As we did last year, this seminar will be divided into three distinct educational tracks including a Hockey focus, a Basketball Focus and a clear Sports Medicine/Rehabilitation Track with Keynote Speakers throughout the weekend bringing each track together for common lectures. Attendees may choose to stay within one track throughout the entire weekend or mix and match to meet their educational needs. Remember to save the date now - you won't want to miss another great summer seminar presented by BSMPG.
May 19-20, 2012 - Boston MA. Complete details coming soon!