BSMPG is proud to announce Art Horne and Pete Viteritti as co-presenters within the Sports Medicine and Rehabilitation Track for the 2012 BSMPG Summer Seminar, May 19-20, 2012 in Boston MA.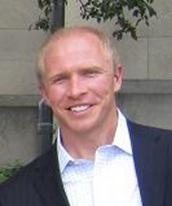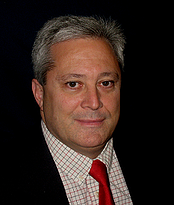 ART HORNE & DR. PETE VITERITTI
Northeastern University
Topic: Improving Health & Performance: Restoring ankle dorsiflexion utilizing a manual therapy approach
Art Horne is the Director of Sports Performance at Northeastern University and works directly with the Men's Basketball team as both their Athletic Trainer and Strength & Conditioning Coach in addition to overseeing the complete development and care of all varsity student-athletes. Horne holds certifications from both the American College of Sports Medicine and the National Strength and Conditioning Association and is a licensed and certified athletic trainer in Massachusetts. Horne also serves as a reviewer for Athletic Therapy Today, the professional journal of certified athletic trainers and athletic therapists in addition to his regular contribution to Training and Conditioning, Dime Magazine and Stack Magazine.
Horne came to NU in July 2003 after graduating with a Master's degree in Education from Boston University. He received his Bachelor's degree in Athletic Training and Physical Education with Teacher Education Certification from Canisius in 2000. In addition to his work with collegiate teams, Horne continues to work with former Northeastern basketball players as they continue their careers on the professional stages including the NBA, NBA-D League and numerous foreign basketball leagues.
Peter Viteritti is a Diplomate of the American Chiropractic Board of Sports Physicians who maintains private practices in two multidisciplinary centers. As a sports chiropractic consultant to several collegiate athletic programs, he integrates patient centered, functional examinations and advanced manual procedures with traditional medical care.
He has been privileged to serve on the sports medicine staff at various national and international sporting events. In addition, he instructed on the post-graduate faculty of five chiropractic colleges throughout the country and has been a featured speaker at both national and international sports medicine symposiums.
www.chirosportsmed.net
_______________________________________________________________________________
Famously uttered by Sir Isaac Newton,
"If I can see further than anyone else, it is only because I am standing on the shoulders of giants."
In 2011 BSMPG invited the titans of Sports Medicine and Performance to Boston for the largest conference of its kind, and many attendees left asking the question, "how could you ever top that speaker line-up?" Well, we did. BSMPG is proud to announce May 19-20, 2012 as the selected date for Sports Medicine and Strength professionals to desend upon Boston MA for another monster conference!
So how could we ever top last year's speaker set?
Let's just say that we asked last year's speakers who they wanted to hear and we got em!
Stay tuned over the next few weeks as we reveal our entire 2012 speaker set. As we did last year, this seminar will be divided into three distinct educational tracks including a Hockey focus, a Basketball Focus and a clear Sports Medicine/Rehabilitation Track with Keynote Speakers throughout the weekend bringing each track together for common lectures. Attendees may choose to stay within one track throughout the entire weekend or mix and match to meet their educational needs. Remember to save the date now - you won't want to miss another great summer seminar presented by BSMPG.
May 19-20, 2012 - Boston MA. Complete details coming soon!
Remember to Save the Date for the BSMPG 2012 Summer Seminar - May 19-20th in Boston MA.
Only 4 seats remain for our DNS "A" course. Sign up now before the last seat is gone!