Congrats to the University of Kansas Men's Basketball team and Strength & Conditioning coach, Andrea Hudy for their return trip to the 2012 Men's Final Four!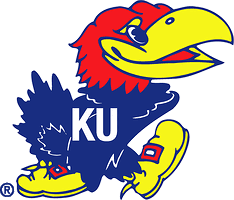 Learn how the Kansas Basketball team was able to power through the competition in the Big 12 and now find themselves in the Final Four by attending the 2012 BSMPG Summer Seminar and attending lectures from the nations top basketball minds including Jayhawk Strength Coach, Andrea Hudy.
Seats are limited for this event.
Don't miss out on this lecture as well as lectures from other top professionals in both Sports Performance and Medicine throughout the weekend including keynote speaker Craig Liebenson!
See you in May!!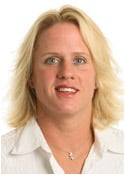 ANDREA HUDY
University of Kansas
Topic: An Overview of Kansas Basketball Strength & Conditioning
Andrea Hudy joined the Kansas staff as the Associate Director of Strength and Conditioning in September 2004. She was promoted to Assistant Athletics Director for Sport Performance in July 2008. Since her arrival Hudy has handled the strength and conditioning responsibilities for the Kansas Basketball.
Hudy came to Kansas after nine and a half years at the University of Connecticut, where she worked closely with the Huskies' national champion men's and women's basketball teams. In all, Hudy was part of eight national championship teams while at Connecticut - two men's basketball; five women's basketball; and one men's soccer.
Including the seven Jayhawks that have been drafted in the NBA, she has worked with 25 former student-athletes who went on to play in the NBA. A native of Huntingdon, Pa., Hudy was a four-year letterwinner in volleyball at Maryland where she graduated in 1994. Her freshman season at Maryland, she was a member of the 1990 ACC volleyball championship team.
Hudy earned her Bachelor of Science degree in Kinesiology at Maryland and her Masters in Sport Biomechanics from Connecticut. She is a certified strength and conditioning specialist by the National Strength and Conditioning Association and a USAW Level I Coach.

Andrea Hudy has worked with 25 NBA players (current and former)
Cole Aldrich, Kansas
Ray Allen, UConn
Rashad Anderson, UConn
Hilton Armstrong, UConn
Darrell Arthur, Kansas
Josh Boone, UConn
Denham Brown, UConn
Scott Burrell, UConn
Caron Butler, UConn
Mario Chalmers, Kansas
Sherron Collins, Kansas
Khalid El-Amin, UConn
Rudy Gay, UConn
Ben Gordon, UConn
Richard Hamilton,
Xavier Henry, Kansas
Darnell Jackson, Kansas
Travis Knight, UConn
Keith Langford, Kansas
Donny Marshall, UConn
Aaron Miles, Kansas
Emeka Okafor, UConn
Brandon Rush, Kansas
Wayne Simien, Kansas
Charlie Villanueva, UConn
Jake Voskuhl, UConn
Marcus Williams, UConn
Julian Wright, Kansas
Marcus Morris, Kansas
Markieff Morris, Kansas
Josh Selby, Kansas