This past weekend, BSMPG hosted Dynamic Neuromuscular Stabilization Course "A" in Boston.
This sold out event featured Clare Frank (pictured below) and Marcela Safarova (from the Czech Republic) as course instructors and was a huge hit!
Interested about attending a future DNS course?
Read more about the DNS approach below as well as future opportunities both within the BSMPG network and offerings through Craig Liebenson.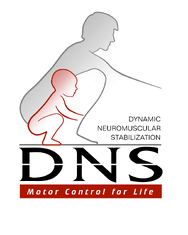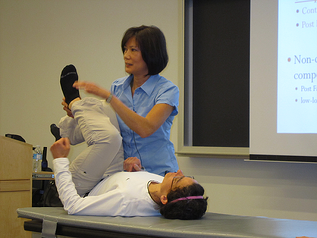 Click HERE to read more about DNS and about Craig Liebenson's experiences with DNS.
If you missed out on this exciting course work, don't worry! BSMPG is already making plans for another course "A" offering next year as well as a course "B" for those looking to advance their skills in DNS.
Can't wait for next year to learn more about DNS? No problem - Craig Liebenson is offering course work for both Sports Medicine professionals as well as fitness and strength professionals in the near future. Click HERE to learn more about these exciting opportunities.
See Craig Liebenson lecture in Boston this May 19-20 as he presents both a Keynote presentation at the annual 2012 BSMPG Summer Seminar as well as a breakout session the day following. For complete details on Craig's presentation as well as a complete list of presenters and event details click HERE.
Seats are limited for this event and are certain to sell out again this year.