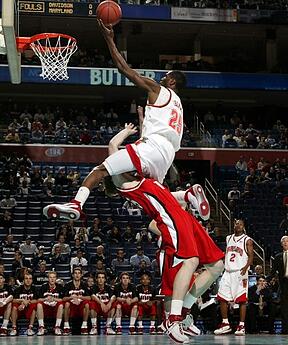 Basketball is a multifactorial sport where recovery, nutrition, training, technical & tactical aspects, mental preparation and innate conditions are involved. As S&C coaches, our ultimate goal is to enhance the team performance by optimising each player´s physical condition and helping them stay away from injuries.
Profiling athletes is an important part of the training process that helps me to decide what is the most appropriate strategy for each of the players I coach.
The image below represents the average results of 3 pre-season assessments to determine the % of Type I muscle fiber (Slow Twitch). It is an example of two different football players, both of them playing for the same team but with a different muscular profile.
The player on the left seems to have lower predominance of slow twitch as every muscle group except Semitendinosus (very postural muscle) is within 30-45% of slow muscle fibres.
The player on the right seems to have higher predominance of slow twitch, especially on key muscle groups like Biceps Fem (59,8%) and Gluteus Max (62%).
Click HERE to continue reading...
See Jose and other internationally known speakers at the 2012 BSMPG Summer Seminar May 19-20th.
Hurry - Seats are limited.