Answer: Attendees at the 2012 BSMPG Summer Seminar!
There's a reason the nation's top Performance Coaches, Athletic Trainers, and Therapists come back to Boston year after year! Join the following coaches and learn how you can help your team this off-season and prepare for a championship run in 2013!
Russ DeRosa - Boston College Men's Ice Hockey 2008, 2010, 2012 National Champions
Mike Boyle - Boston University Men's Ice Hockey 1995, 2009 National Champions
Jim Snider - University of Wisconsin Women's Ice Hockey 2009, 2011 National Champions
Cal Dietz - University of Minnesota Women's Ice Hockey 2010, 2012 National Champions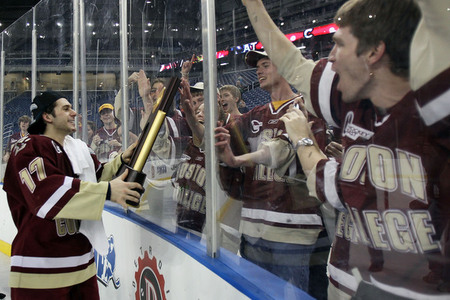 Hurry!! Seats are limited - There's only room for so many championship trophy's in the same room!